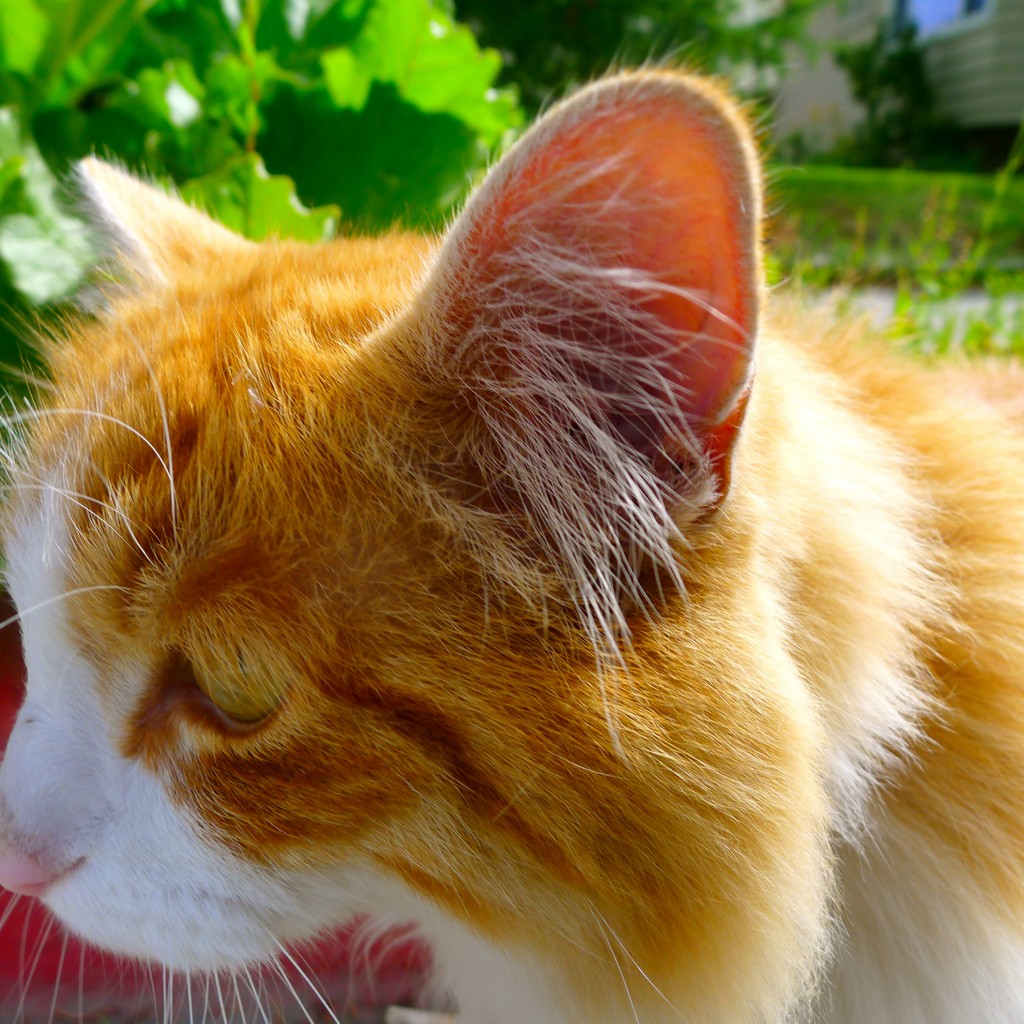 My lifestyle is about as urban as you can get in Anchorage. I love it – work, dining, art, trails, shopping, parks, and all sorts of other amusements (even fishing!) are within a short walk, and if we tire of "city livin'" it's only a matter of minutes to get away.
It's exactly what we were looking for when it was time for us to buy our first home, and it was easy to give up the proximity of moose and bears (not that they're very far away… and besides, bears scare me so I don't mind a little extra distance) when we became condo dwellers. Also – no more snow shoveling! I knew we probably wouldn't see much local wildlife (unless you count closing time at the bars) so I was pleasantly surprised by the not-so-wildlife we get to experience.
During our first year I've become familiar with all the local dogs and their walking schedules (it helps that Grover has decided it's his duty to alert us if any dogs come within a two block radius). It' fun to see them happily sniffing around, reveling in a chance to stretch their legs and make their mark on the world.
My most unique siting was the time I saw a girl walking two rabbits (they didn't actually walk, or even hop much – they mostly just sat in the parking lot, twitching their noses), and DJ loves the ponies (mini horses?) at the downtown market, but my favorites are two pretty basic animals: a cat and a bird.
The cat lives just down the block, but seems to be everywhere in our little neighborhood. He lurks beneath the bushes, hides under cars, and peers down from walls. He's the friendliest cat I've met (with the most impressive ear hair!); once, when I made eye contact with him, he instantly leapt out of his window perch and trotted over to say hello. Grover doesn't really know what to make of him, but the cat is unfailingly courteous – nary a hiss nor a swipe of claws. I'm always happily surprised when he materializes, interest and curiosity radiating off him.
The bird is not so friendly, but is just as interested in us. He's a favorite of mine mostly because he's so persistent. When Grover and I wander onto his block, he follows us, flying from tree to light pole to tree, cawing and cackling. As we walk, he gets more and more courageous, swooping closer and closer, growing louder and louder, doing his best to terrorize us. Once, he landed in the grass about four feet away from Grover, probably to taunt him for being leashed. I think that "he" might actually be a "she," with a nest and babies to protect? But really, I have no clue, and can only guess at why the bird is so obsessed with us. Regardless, he turns a basic walk into an adventure.
Cats and birds are certainly less impressive than bears and moose, but I'll take 'em. I love my local not-so-wildlife!