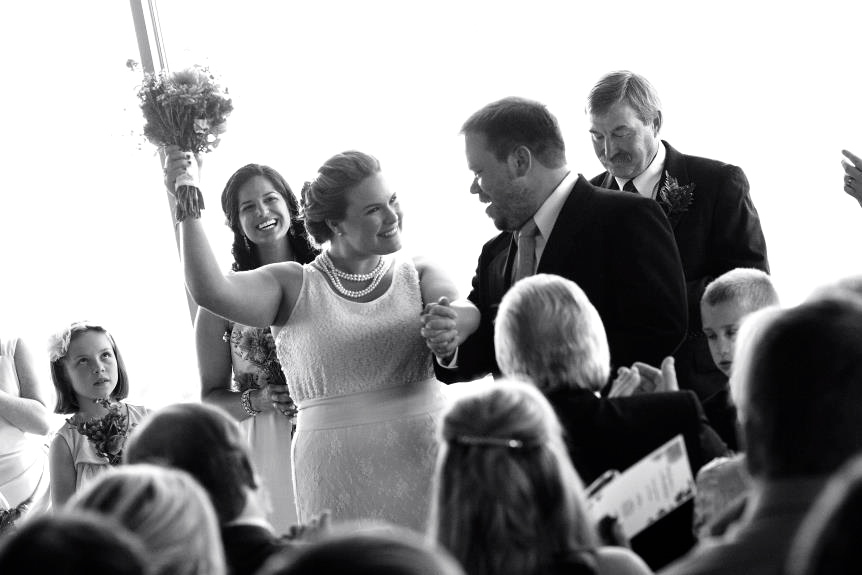 Two years ago, I married my best friend. I wrote this story for our wedding website; it makes me smile to read it again. I think it's time to add a couple new chapters though!
CHAPTER ONE – Once Upon A Time
Gretchen met David James (most of you know him as DJ; Gretchen calls him her sweetie/heart/loveofmylife) in Washington D.C. She thought his eyes were incredibly blue. He thought her hair looked a little bit…WILD (it was). He made her laugh, so she kissed him. He took her to steakhouses, baseball games, and a U2 concert. She shared the joys of skinny lattes, pottery, and dancing even when you don't have rhythm. She meant to stay two months. Instead, they stayed two years.
CHAPTER TWO – North to the Future
Gretchen missed her family, the mountains, and real winters. DJ missed his family, long summer nights, and minimal traffic. They decided it was time to say "Goodbye D.C, hello Alaska!"
CHAPTER THREE – Home Sweet Home
Six years and six days after arriving in Anchorage, Gretchen and DJ will say I do. Gretchen will say I do to egg white omelets, cheering for the Vikings, and beluga watching. DJ will say I do to embracing a bit of a mess, unbelievably cheesy movies, DIY pizza nights, and yoga. Together, they say I do to waking up with KOOL 97.3, weekend adventures, and everything else that comes next.
The Beginning
Happy anniversary DJ! I love you.
* Photo by Josh Martinez at Chugach Peaks – Josh, there's so much I love about this photo. Thank you for capturing this moment (and so many others!) for us.