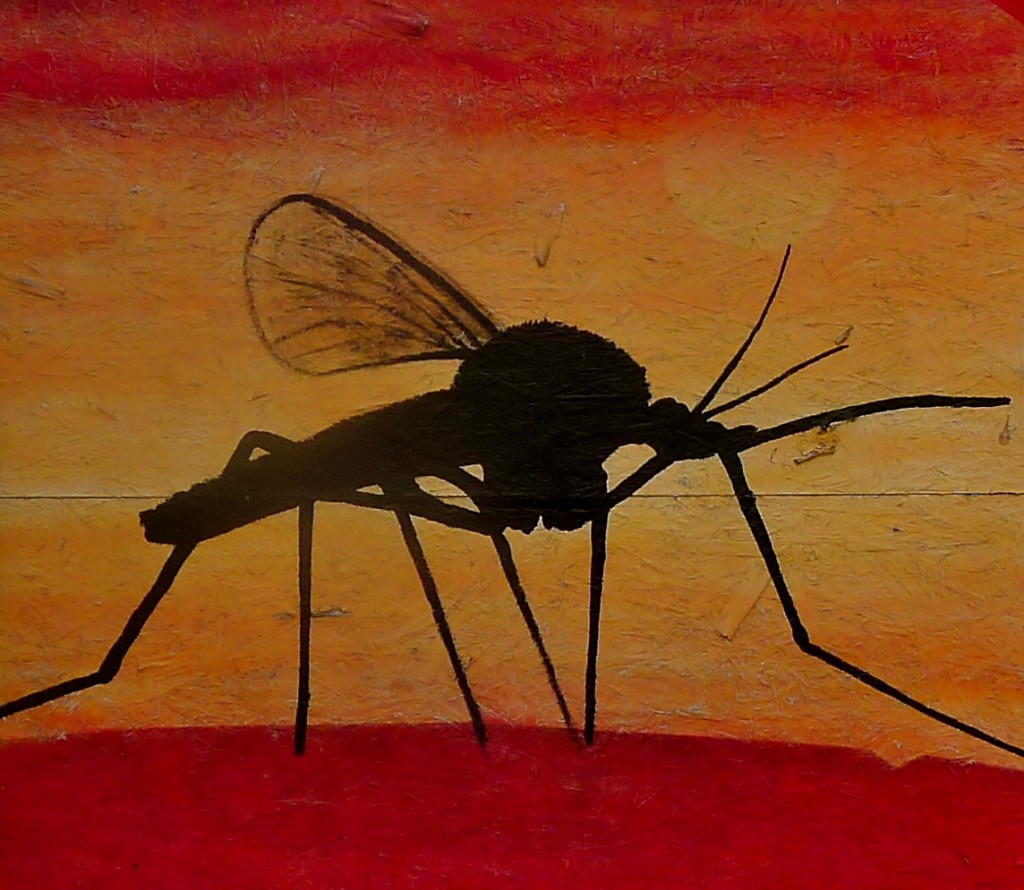 Dang those mosquitos are nasty this year! I snapped this giant bloodsucker painting (it spans the entire back of a truck) between slapping mosquitos and sneezing violently (because allergies are nasty this year too). With that loveliness, please enjoy some of my favorite stories from the week.
Bloodletting worsens during Alaska's legendary mosquito infestation, by Alex Demarben at the Alaska Dispatch.
Ship Creek to get new plaza, wheel chair access, by Nathaniel Herz in the Anchorage Daily News. Lots of developments in the works for Ship Creek!
At Alaska's Mount Marathon race, mood switches from somber to rejuvenated by Craig Medred in the Alaska Dispatch. It's not in Anchorage, but I wanted to share anyway – this is such a unique, Alaskan event and I'm so thrilled with how the race turned out this year!
O'Malley: A happy life, so fast and fragile by Julia O'Malley in the Anchorage Daily News. I think a lot about what happiness is, what it means to be happy. It's interesting to read Julia's thoughtful perspective.
Dancing with both parties at Bill Sheffield's birthday bash by Amanda Coyne. Love this: "At his party, it didn't matter what party they belonged to. He danced with them."
Weekend pick: Fair, marathon, or sing-along in the Anchorage Daily News. Lots of things to do this weekend! I'm oddly intrigued by the experience of going to see Grease in a theater and singing along…
Alaska Eats Hikes Adventures, by Andy. I'm still loving this blog – full of fun hikes illustrated by gorgeous photos, capped off by fun places to grab a bite to eat.  Most recent post: Grace Ridge out of Homer – looks like such a beautiful hike, and involves a water taxi. Fun fun!
Photos: Young dancers get down in downtown Anchorage by Erik Hill in the Anchorage Daily News. So cute!  Love Anchorage Downtown Partnership's Music in the Park!