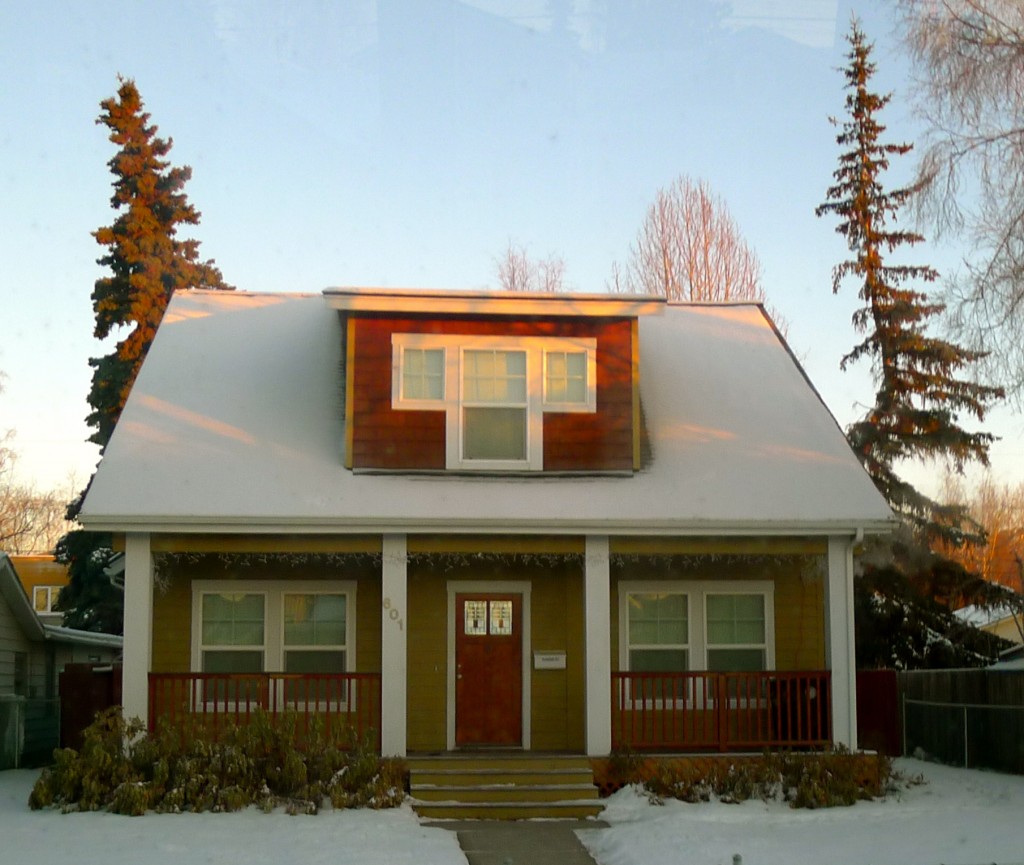 Here's my wrap-up from the week for you; hope you enjoy my random assortment of news that makes me smile and stories I want to share.
Cooling off Anchorage's melting masses, one PopCycle at a time by Suzanna Caldwell at the Alaska Dispatch. More well-deserved love for PopCycle and Kait Reiley, still making more awesome!
Census Bureau Announces New Members of its National Advisory Committee on Racial, Ethnic and Other Populations. This headline sounds a bit boring… except that Anchorage's Carol Gore of Cook Inlet Housing Authority (CIHA) is one of the new members, and she is a visionary, totally inspiring, and one of my local heroes. And I will now stop fan-girling all over her…but if you're curious about Carol's amazing work, check this out: Mountain View is making a grand comeback. The photo above is one of CIHA's new houses; doesn't it look list such a sweet little place for a family to call home?
Cocktails for a Cause Draws Supporter Young and OId by Rebecca Palsha at KTUU. Yet another West High grad organized this event, the uber-cool Lindsey Spinelli.
Memories of Making Cranberry Hooch by Connie Walker in Alaska Public Media. Doesn't that just sound intriguing? This is a really fun read, too: "…we found out that you don't want to put newly made cranberry hooch into the cupboard above your stove because it can explode."
Couple influenced Murkowski on gay marriage by Julia O'Malley in the Anchorage Daily News. This is a moving article about how an Anchorage couple helped inspire Senator Murkowski to change her stance on marriage equality.
Training endlessly in chasing an Olympic dream by Holly Brooks in the Anchorage Daily News. I'm a longtime Holly fan, and love her story of how she made it to her first Olympics. This is a great look at what it takes to get to the "super bowl" of nordic skiing.