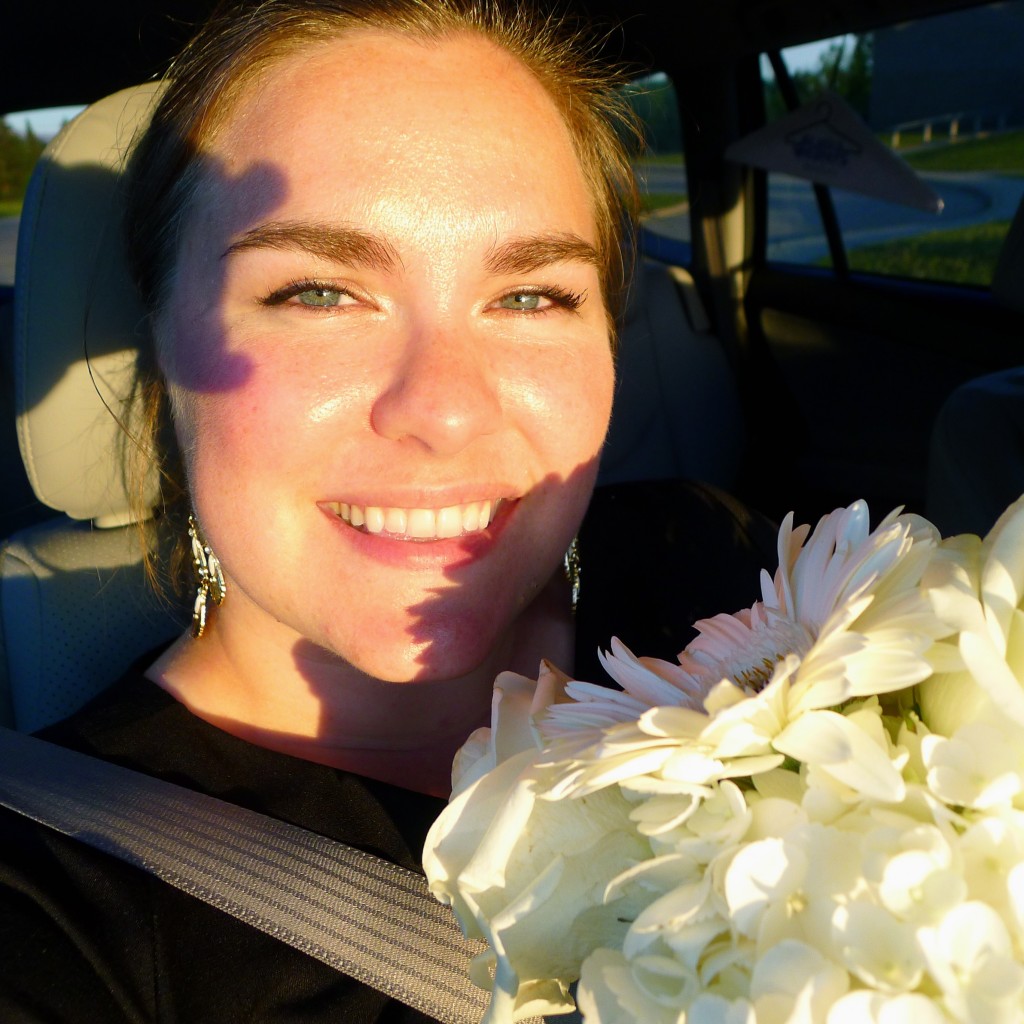 The solstice is upon us! I snapped the not-particularly-well-done selfie sometime around 10:00 PM Wednesday night, and look at that sunshine! Tonight, the sun won't set tonight until 11:45. Here are some great stories from the week, starting with ways to celebrate the solstice.
This Weekend: Special summer solstice edition by Ben Anderson and Katie Medred at the Alaska Dispatch. A friend suggested I put together a list of solstice events; the next morning, I read the Dispatch and found this article! The only thing they missed is the John Bagoy Summer Solstice Cemetery Tour, today from 7:00-9:00 PM, and the Anchorage Memorial Park Cemetery.
Fun in the sun by Tess Weaver in the Anchorage Press, about summertime style. Fun in the sun, AND fun to read: "There's no way around it, our "spring" was rude, unfair, and those May whatever snowfalls were like a sick joke." She makes me laugh…
Glen Alps Compass Rose, Visit Anchorage Facebook photo album. This is a great piece of useful art for Chugach State Parks!
O'Malley: Kids and an alligator. What could go wrong? by Julia O'Malley at the Anchorage Daily News. Read this for a bit of "hot-day crazy."
Our View: May our Senate candidates take the high road, Anchorage Daily News editorial. I don't know about you, but I'm going to sit back and enjoy the show – the races for Senator and for Lieutenant Governor are going to be fun to watch this election season! And I too hope they take the high road.
Photos: Kassik's family brewery not growing alone by Ben Anderson in the Alaska Dispatch. This isn't an Anchorage business (Kassik is in Kenai), but it's a relevant case of supply and demand: Kassik supplys, Anchorage demands.
Summer 2013: Fairs and festivals until the sun goes down in the Alaska Dispatch. So many fun things to do, so little time!
The Bodies Demise by Jen Graves at the Stranger. More love for KeseyPollock and Melting Bodies. Cannot wait to see their show from afar.
Salmon Sculpture, Anchorage School District Facebook photo album. Check out this gorgeous salmon sculpture created by a King Career Center welding student!