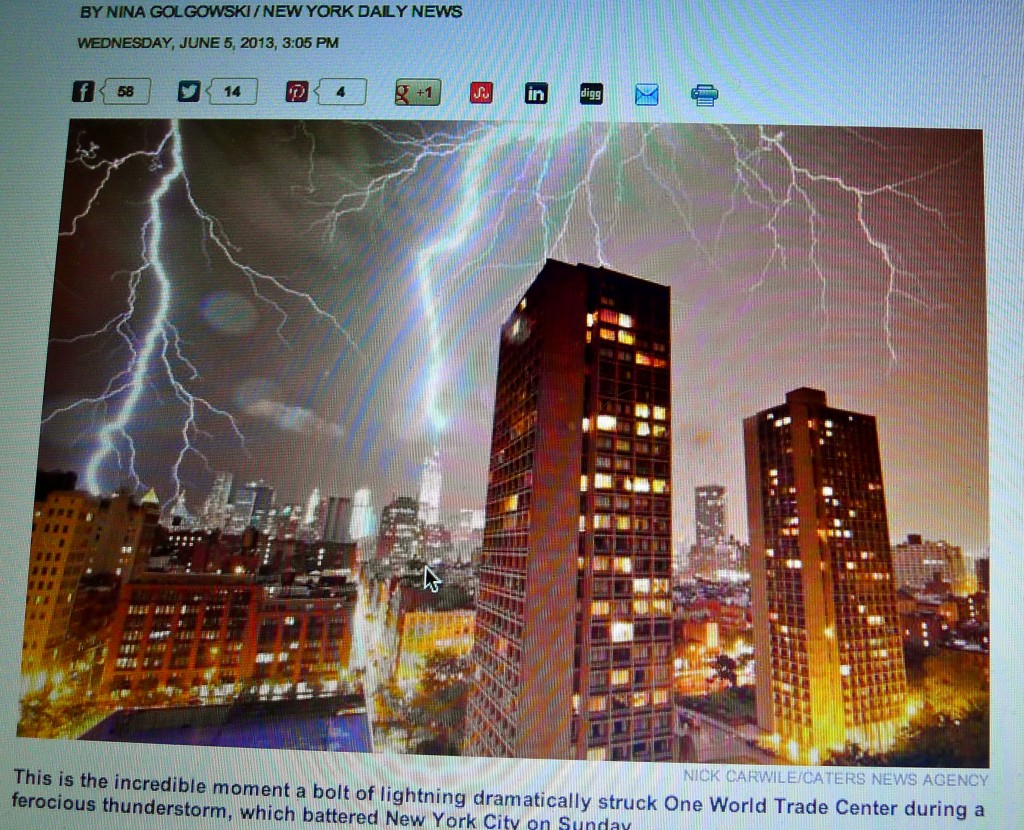 It was a busy (but fun!) week and promises to be a busy (but fun!) weekend. I hope you enjoy my weekly collection of fun, Anchorage-centric stories, starting with lightning in NYC.
Breathtaking photograph captures moment lightning strikes World Trade Center by Nina Golgowski in the New York Daily News. I actually found this story when reading the Alaska Ear. Turns out this photo was taken by Anchorage teenager Nick Carwile on a trip to NYC after he graduated from Polaris. The photo went viral last week, but I have to admit when I first saw it I thought it was photoshopped. Turns out it's a gorgeous shot of SCARY lightning!
Compass: Volunteers make Anchorage a better city by Jennifer Howell in the Anchorage Daily News. Absolutely agree!
2013 Anchorage Color Run could be huge; city confident in preparations by Suzanna Caldwell of the Alaska Dispatch. 14,999 of my closest friends and I will take to the streets of Anchorage to get covered in color. Oh, and maybe run a little 5K too! Another article here.
This Weekend: Fests, stocks and lots and lots of colored chalk by Ben Anderson and Katie Medred at the Alaska Dispatch. Fun things to do, summed up by funny people.