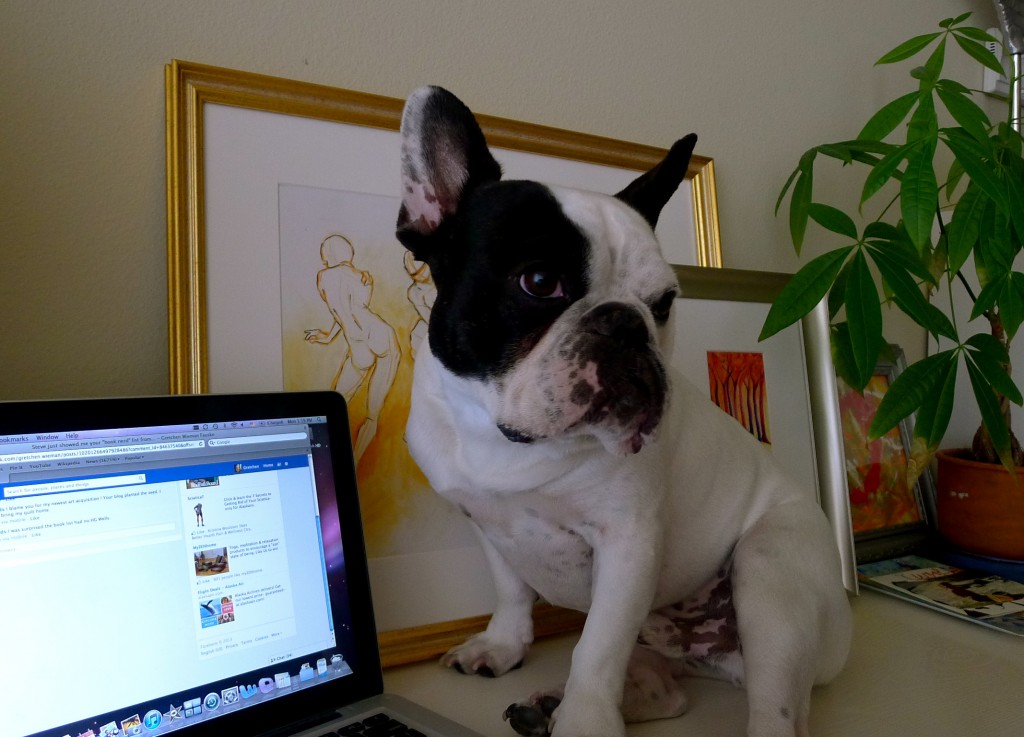 Grover is my writing companion – he usually tries to sit on the keyboard, which makes it hard to actually write anything… Here are some fun stories from last week for you!
Anchorage to explore possible Winter Olympics bid by Casey Grove in the Anchorage Daily News. What do you think about Anchorage potentially hosting the Olympics?  I know it wouldn't be without challenges, but I'm excited about the possibility!
Anchorage crashes another list as 5th best city in U.S. for young adults by Jerzy Shedlock at the Alaska Dispatch. Go Anchorage! I believe it. One of the things that I loved about moving back to Anchorage was feeling like there was so much opportunity for young people, career-wise, volunteer-wise, and for just having fun!
Missed Connections: Where near romances end up by Julia O'Malley in the Anchorage Daily News. Fun read, much as you might expect!
Anonymous foundation comes in with an angel gift for Joan Kane's USA Projects Campaign from  the USA Projects blog. Joan lives in Anchorage, but wants to connected with her cultural history on the currently uninhabited King Island. Here's a bit about the project from Joan's USA Projects page: "Like many King Islanders in my generation, I have never been to my ancestral home. My mother last returned in 1974, before my birth. I am seeking funding in order to research, undertake, and document a trip to the King Island while my mother and her remaining siblings– as well as others who were born and raised on the island– are still alive, interested, and capable of making the trip together to ensure that King Islanders remain connected to our ancestors, culture, and place of origin. I will generate a book of poems and reflect my experiences in my novel-in-progress, as well as publish non-fiction accounts of the process online." Read more here.
Anchorage Group Hosting Bone Marrow Registry Drives. This is a great story of a community pulling together to help not just one of their own, Matt Dudley, but countless others in need of a match. And, a match was just found for Matt!
Alaskans suffer from massive pollen flare up by Katie Medred at the Alaska Dispatch. Allergies. Making. Me. Miserable. Misery loves company – glad to know I'm not suffering alone! I too recommend Zyrtec.