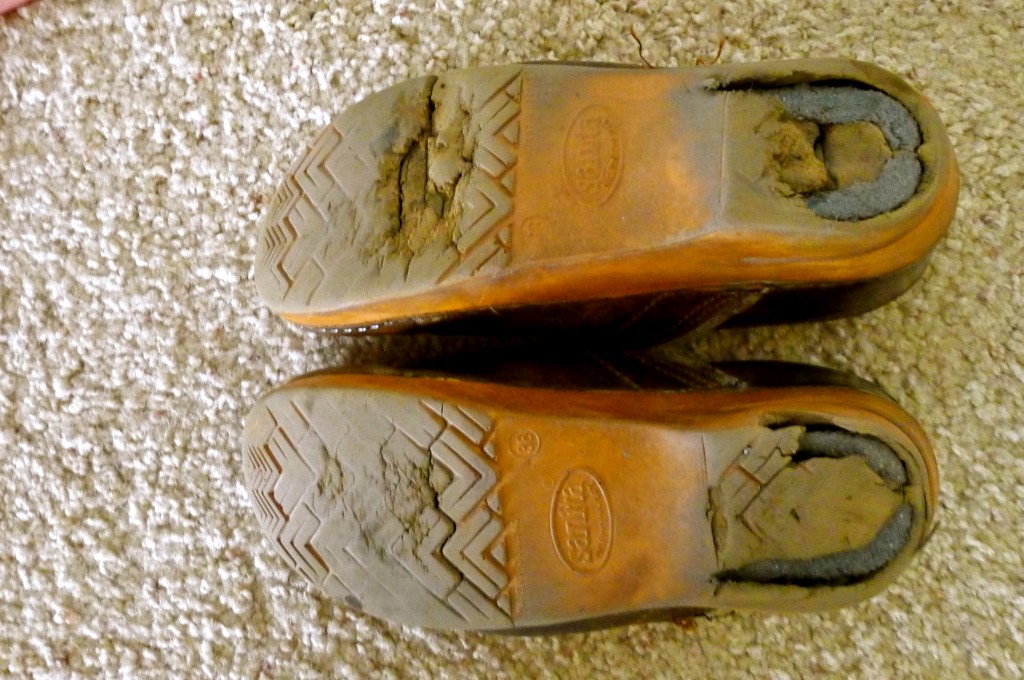 I wore my Danskos until my feet started getting wet from the soles up. It was hard for me to let them go (as you can see, I probably should have tossed them months, maybe years, ago), but I've hung on to them since college and parting with them felt like something more momentous than simply tossing some broken-down shoes in a dumpster. But they were starting to stink, so to the trash they went. And now I get to pick out a new pair!
I know that Danskos aren't specific to Anchorage, but I bet we own a higher number of the-not-super-cute-but-oh-so-comfy clogs per capita than anywhere else. I picked out my first pair from Skinny Raven when I was in high school, and they've been my go-to shoes ever since.
Over the years, I flirted with other styles, like Mary Janes and strappy sandals, but I always end up with the old faithful classic clog. This time I'm thinking maybe a red or burgundy instead of basic brown or black…
There are so many reasons to choose Danskos: You can slip them on – so much faster than shoelaces, straps, buckles, zippers, etc. They give you a bit of extra height. Dress them up (kinda), dress them down. Wear them for hours. Classic shape, simple lines. Love 'em!
Now all I have to do is figure out the Dansko v. Sanita conundrum, but that's not a bad problem to have. Do you wear Danskos?