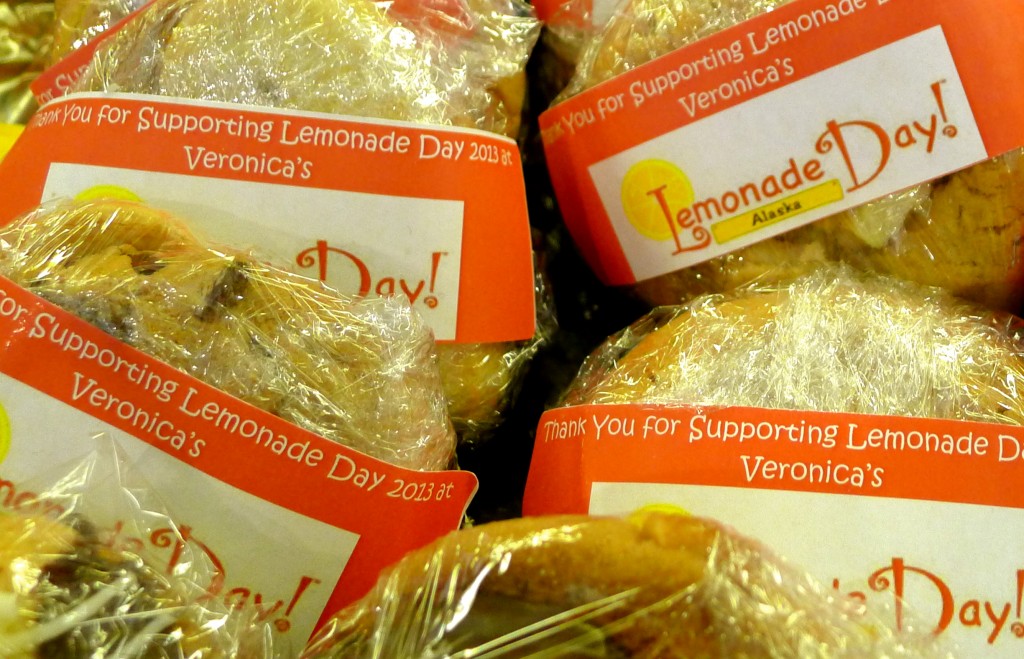 Today was Lemonade Day in Alaska! Lemonade Day was founded in 2007 by Michael Holthouse to inspire "today's youth to through helping them start, own and operate their very own business…a lemonade stand."
Last year in Alaska, more than 2,500 kids participated and raised $287,000. Participants are encouraged to set goals, make a business plan, develop a budget, find an investor, advertise, and practice good customer service. Many of them donate their proceeds to charity.
Here's a story from Ch. 2 about today's Lemonade Day: Thousands Participate in Third Lemonade Day Alaska.
I snagged a glass of lemonade and a cookie "made with love by Costco" while I finished my Mother's Day shopping this afternoon.  It was so much fun to see little entrepreneurs in action.
Thanks to the awesome team at the University of Alaska Center for Economic Development for putting together such a great event!