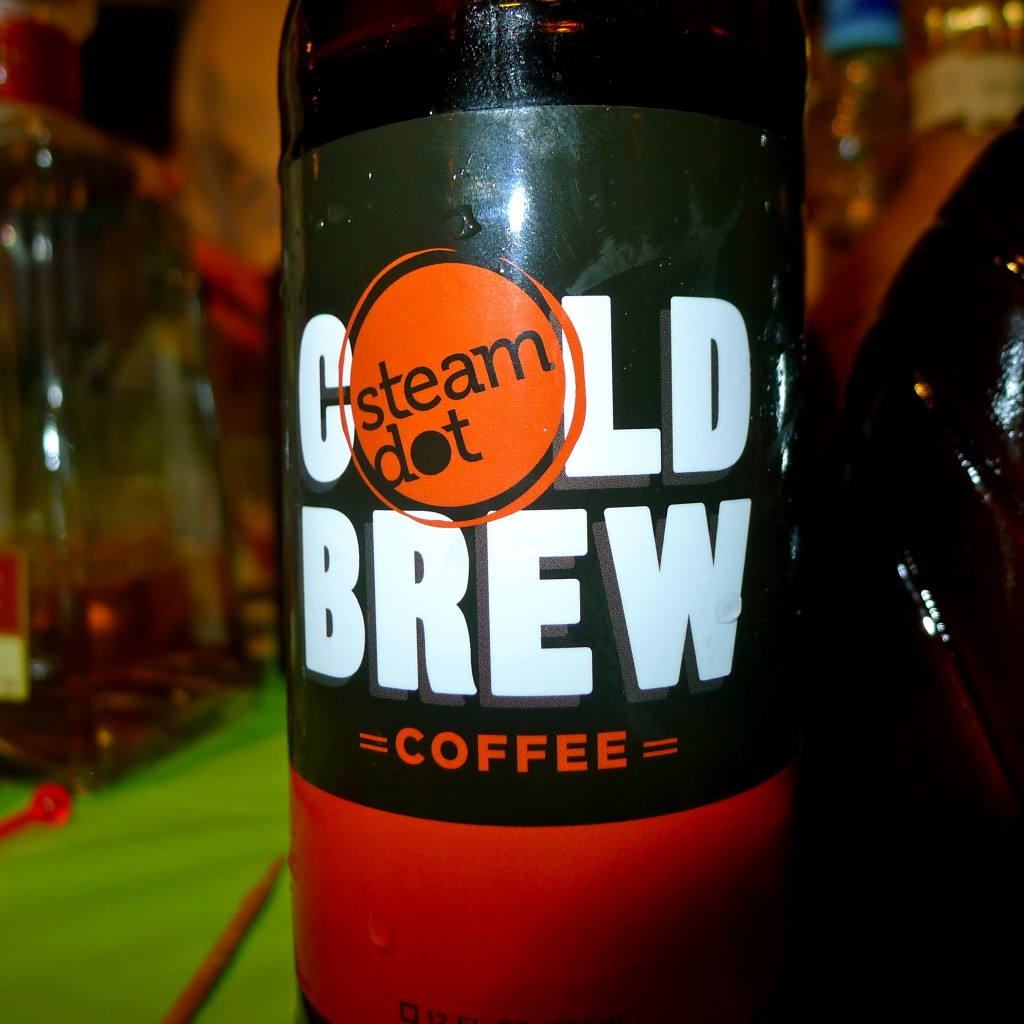 My love for Kaladi Brothers coffee has been well documented (here, here, and here).
But on Saturday, I cheated. I wandered into the shiny new SteamDot coffee shop in the Sears mall and ordered an Americano (my new drink of choice esp. with honey and a dash of cream, mmmm).
South-side friends have long raved that SteamDot is awesome, and they were recently voted best coffee place in Alaska by Zagat. As a coffee lover, I wanted to see what all the fuss was about!
Here are my impressions from my visit and some other random bits of SteamDot trivia:
The barista was helpful and friendly, and tried to explain the complicated coffee-steaming-gravity-compression-machine on the counter (I made those terms up – I have no idea how it works, what it does, or what it's called…but it looked like something that would be found in an apothecary shop or an alchemist's lair).
Local lore has it that dogs are welcome in the south-side location. If this is true, it's pretty cool.
The interior of the coffee shop was warm looking and feeling – a cozy (yet modern) fireplace, reds and oranges on the walls, granite that looked like different shades of coffee swirled together, lots of comfy chairs. Definitely a good space to hang out and sip some joe.
I saw a photo on Facebook of a coffee plant with berries on in growing in one of their shops. I've loved coffee plants ever since I was five and visited my great-aunt and uncle's coffee farm in Hawaii. I had no idea that coffee beans came from berries (cherries?), or that the berries tasted good until that trip (and, I was five, so I wasn't drinking coffee yet, just appreciating the lovely coffee smell from my dad's cup) and eating coffee berries with my family is a memory I cherish.
Overall, a sweet operation. Plus, more competition for KBC means our coffee industry is healthy! No surprise, since as of 2011 we're still keeping our #1 city for coffee shops per capita (2.8 shops per 10,000 people) ranking.
Despite the fun of my SteamDot fling, my dalliance was short-lived. Once a Kaladi's girl, always a Kaladi's girl. But it was fun to see what else was out there! And I'll probably give their cold brew a try this summer.
What's your favorite coffee spot in Anchorage?