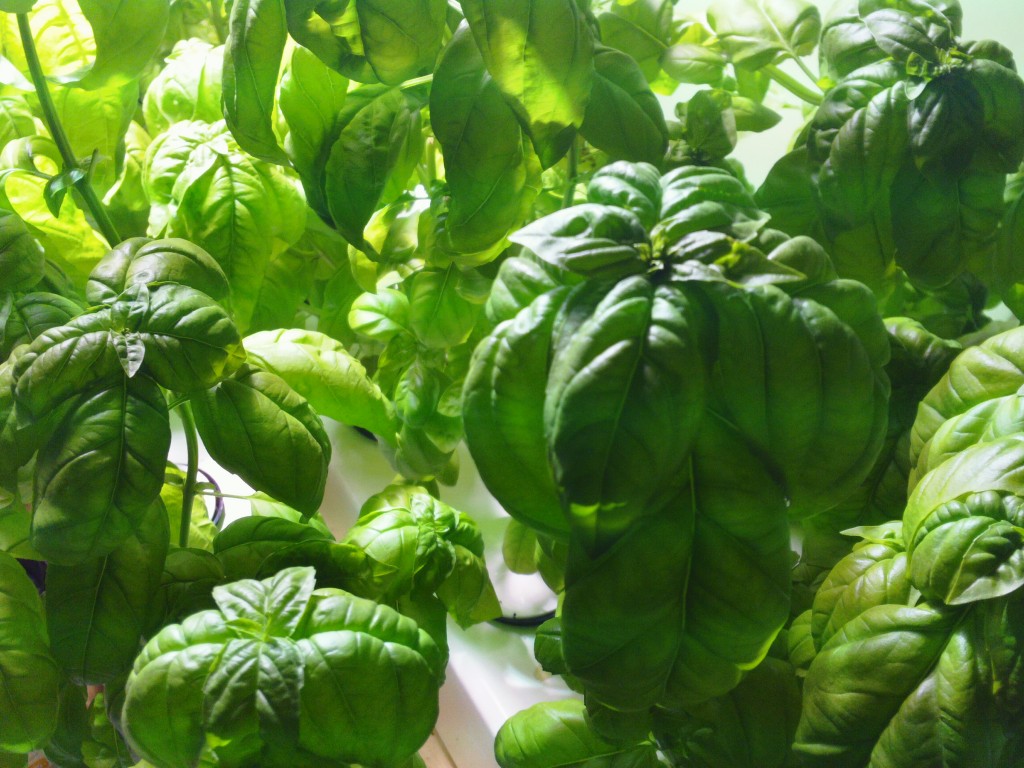 This morning I blearily checked Facebook, and ran across this post from M.A.'s Gourmet Hot Dogs:
Topping Tuesday?! Airport heights elementary school grows the basil, Table 6 prepares it for their restaurant–M.A.'s has it as the topping today!!! Pesto Delight
This was a win win win WIN for me:
I love reindeer dogs
I love pesto (especially FRESH)
I'd heard about the Airport Heights* project and think it's really cool
The sunshine was out today!
Besides, eating something fresh and local is so appealing, especially this time of year when we're longing for summer but we keep getting snow.  I worried my day wouldn't allow a walk around downtown and was prepping myself for the inevitable disappointment of missing out on such a fun (and flavorful) collaboration.
And then my schedule opened up at the perfect time (more winning!), and I was able to coerce a colleague into braving the chilly temperatures (18 degrees despite the sun) to go for a walk with me to try Airport Heights' fresh basil / Table 6's Pesto / M.A.'s genius grilling (she said, "I've never been to M.A.'s, but I do love reindeer dogs…"  An easy sell!).
And oh was it good. Pesto-ey delightful, in fact.
Sweet grilled onions, the irreplaceable taste of grilled reindeer sausage, a bite of garlic mixed with the freshest of basil – we decided we could have easily eaten three each, if only they weren't so filling.
Here's a bit about the Airport Heights basil growing project, the impetus for my hotdog eating lunch today, from Alaska Bites:
"…students at Airport Heights Elementary School are growing basil. They've grown so much basil they're selling it."
Read the rest here.
I'm not sure if / when M.A. will be serving up the fresh pesto again (I sincerely hope he does) but it's worth stopping by for a bite regardless.
How do you eat your reindeer dogs?
*I snagged the photo from the Airport Heights blog…  If Airport Heights bloggers are reading this, hope that's okay! Only way I could get a photo (today) of your gorgeous plants!