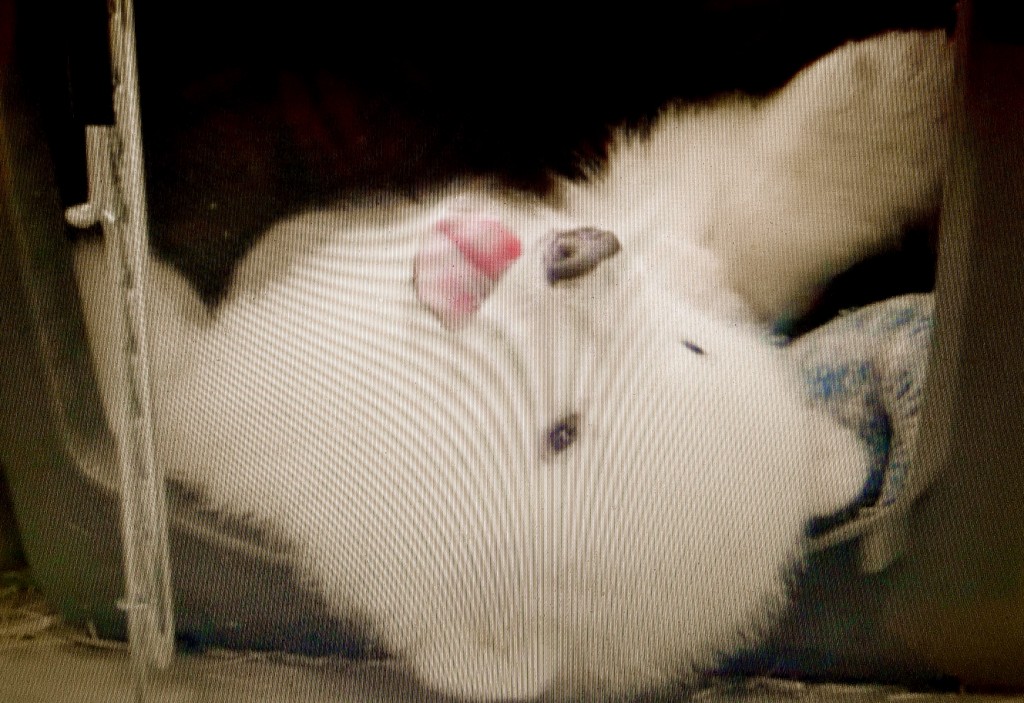 It's been a wild week for Anchorage news! Read on for some of my favorite stories to read and watch…
Adorable orphaned polar bear cub finds new friends at Alaska Zoo by Katie Medred at the Alaska Dispatch, because who doesn't love a furry, mischievous little bear cub?
Kikkan Randall visits Late Night with Thomas and Harald, the Norwegian version of our own Jimmy Fallon. The hosts graciously speak English, and it is so cool to see Kikkan speaking about her cross-country ski experiences. In Norway, cross-country skiers are like our football and basketball players, so basically, in Norway, Kikkan = Peyton Manning or Kobe Bryant!
Miniature horse goes to school with special-need Anchorage boy by Dan Joling in the Anchorage Daily News, because how awesome is that?! A very touching story.
Legislature Asked to Fund Loussac Library Facelift by Samantha Angaiak at Ch.2 News and Loussac Master Plan Unveiled by Mike Ford at Your Alaska Link.  This is a great project that's taken a lot of hard work by dedicated community leaders and volunteers. The first phase renovation will make much-needed changes to the entrance (currently a dysfunctional safety hazard) and future phases to update the library are also planned.
Need a winter break? Visit Homer before summer's hustle and bustle by Scott McMurren at Alaska Dispatch, because I haven't stayed at Land's End or been to Homer in years, and I'd love to go back for a relaxing weekend before the visitors swarm!
For waxwings, dinner's on the tree, from the Best of March photo gallery in the Anchorage Daily News, because it's full of great photography, including a fantastically detailed photo of waxwings.
Sidelined no more, women gain status in US Senate by Jennifer Steinhauer in the New York Times because it's fun read with a shout out to Alaska's Senator Murkowski.
Lessons learned from yoga pants' revealing moment by Monica Hesse and Jessica Goldstein of hte Washington Post, because I'm fascinated by LuLuLemons cult-like following despite a number of truly terribly business practices, and because this article is hilariously written. This really isn't Anchorage-y at all, but I found it in the ADN, so I'm counting it!
Anchorage, meet UAA's new athletics facility: The Alaska Airlines Center by Laurel Andrews of the Alaska Dispatch because it sounds like a great new addition to our university, the city, and comes with a new scholarship for UAA athletics from Alaska airlines.
I couldn't find a place to link to this awesome story from Covenant House about a South High School student named Sarah, so I'm reposting it here (if you know of a link to this story, send it my way!):
Impacting Our Kids' Everyday Lives – One Pair at a Time
Over 3,000 pairs of jeans arrived by U-Haul on the steps of Covenant House Alaska last week. Aeropostale and Dosomething.org teamed up for "Teens for Jeans", a nationwide fundraiser to connect homeless or vulnerable youth with jeans. This year, the two Anchorage Aeropostale locations tripled their donation collections to nearly 1,000 pairs of jeans. But the real miracle was a collection led by South High School student Sarah*, who collected over 2,600 pairs of jeans in only two weeks!
Sarah started out with an ambitious goal: 2,000 pairs of jeans for youth in our community. There were skeptics; many told her the goal was too ambitious. She tried to remain focused, posting signs, asking teachers and student groups, calling everyone she knew and going around her neighborhood knocking on doors to request jean donations. And on the night before the Aeropostale and Dosomething.org deadline, she had collected just under half of her goal – 800 pairs of jeans. She was excited to help 800 individuals, but a little disappointed. Then the miracle happened.
Her doorbell and telephone rang for hours as people dropped off 1800 pairs of jeans (in her living room) in one evening! The word had spread and people were excited to be involved and to clothe anyone from 30 pounds to 300 pounds in a pair of pants. It literally took two full days of folding and sorting, but clean stacks of 10 pairs of jeans sat in her living room waiting for the Aeropostale van to come Monday morning. They were delivered to our shelter with much excitement and our kids were happy to have new items in the Covenant House closet! As Sarah's mom said, "It was a big lesson in empowering others to make a difference – just pick something and go for it!"
What were your favorite stories around town this week?