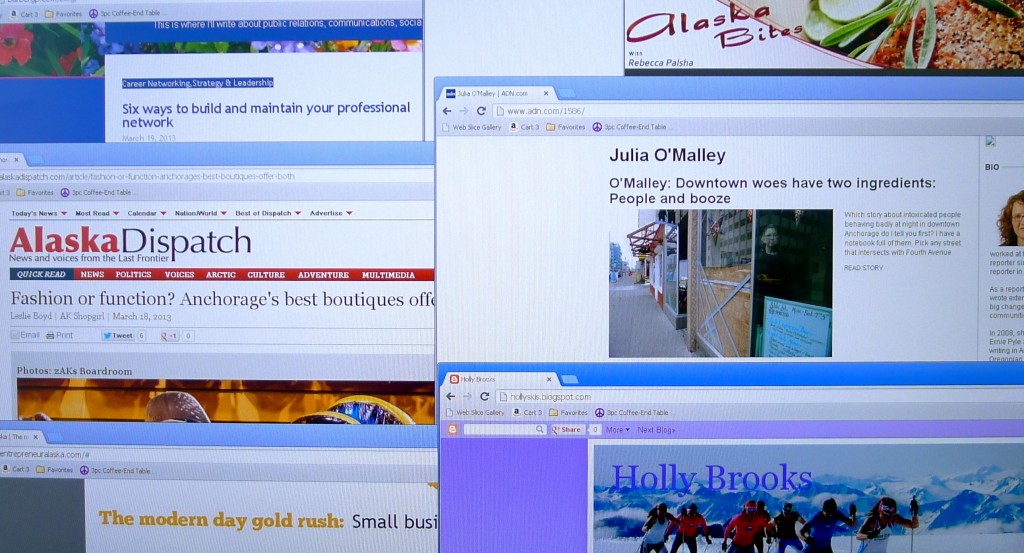 Yesterday when I posted the photo of the Atlas on top of the Fur Factory, I started imagining what some of my favorite Anchorage bloggers/writers would say about the photo.
Here's my tongue in cheek summary of imagined posts:
Julia O'Malley: When a man carries the world on his shoulders, who carries him?
Alaska Bites: I wasn't sure what to think of Atlas, but I do know that I love stuffed grape leaves. I ate them, and they were good.
Alaska Entrepreneur: Spotlight on Atlas: Bringing strength and grace to the 49th state.
AK Shop Girl: Furs are fashionable and functional.  It's an Anchorage style moment!
HollySkis: Atlas has good form and endurance; those long hours lifting in the rain and snow are starting to pay off. Go Atlas! You look awesome!!!
The Barber Group: Six ways to get to know Atlas via social media, but don't forget to send him a handwritten thank you note for shouldering the weight of the world!
In all seriousness though, these are some of my favorite local reads. You should check them out, each blogger looks at our community and her life in Anchorage and beyond through a unique lens – food, business, skiing, shopping, etc. – and it's fun to enjoy a slice of Anchorage through different perspectives.
And, since I poked fun at everyone else, here's a summary of my blog:
GretchenLovesAnchorage: I love this sign! I'm going to take a picture and tell everyone I love it!
I'll be sharing more about my favorite local blogs in the future! Who are your some of your favorites?