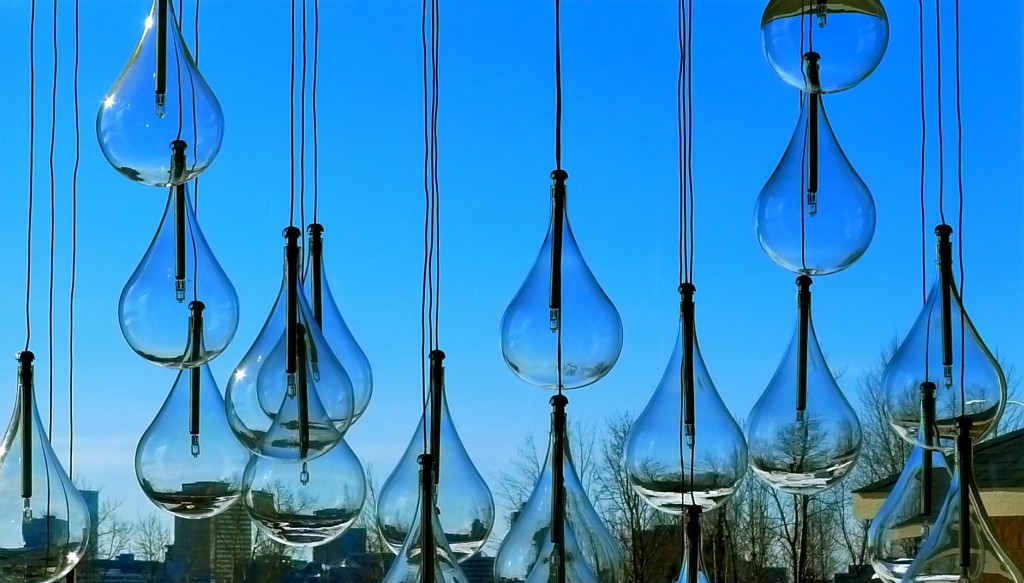 Saturday and Sunday marked the Anchorage Home Builders Association 2013 Spring Preview of Homes – Anchorage is filled with talented designers and builders, and it's always fun to see their newest designs. This year, my friend Mary called and told me that she'd been touring the homes and found one in particular she thought I would enjoy – #9 on the map, by Glacier Homes at North Point Bluff.
My mom and I dropped by after visiting a fancy new oil and vinegar store in the 5th Avenue Mall (more on this later!).  The first thing I noticed was the great second floor deck, situated perfectly for grilling and basking in the sunshine.
The second thing I noticed was the black trim and doors – very striking and gave the home a kind of edgy but classy grown-up kind of feeling.  The designer/builder gave a lot of consideration to storage opportunities (lots of closets!) and the owner's pet: there was a dog bath/shower in the garage (so convenient!) and a built-in in the kitchen for a food and water bowl.
Speaking of the kitchen, it was generously sized with cool appliances (dishwasher drawers, three level fridge/freezer combo), a lovely pantry (I dream of someday having a pantry), and a HUGE island.  All of the countertops were by a local manufacturer, Glacierstone. The rest of the living area flowed around the kitchen with floor to ceiling windows to take in the mountain view, and a modern fireplace breaking up the dining and living areas. My favorite part of the house, though, was the chandelier in the photo above – so pretty!
This model is listed at $520,000 with four bedrooms, two and a half baths, a three car garage, and 2.170 square feet.
Thanks for the recommendation Mary – I love poking around houses, dreaming about design, and trying to decide what I would pick out if it were my own home. It was really fun to check out Glacier Home's work!