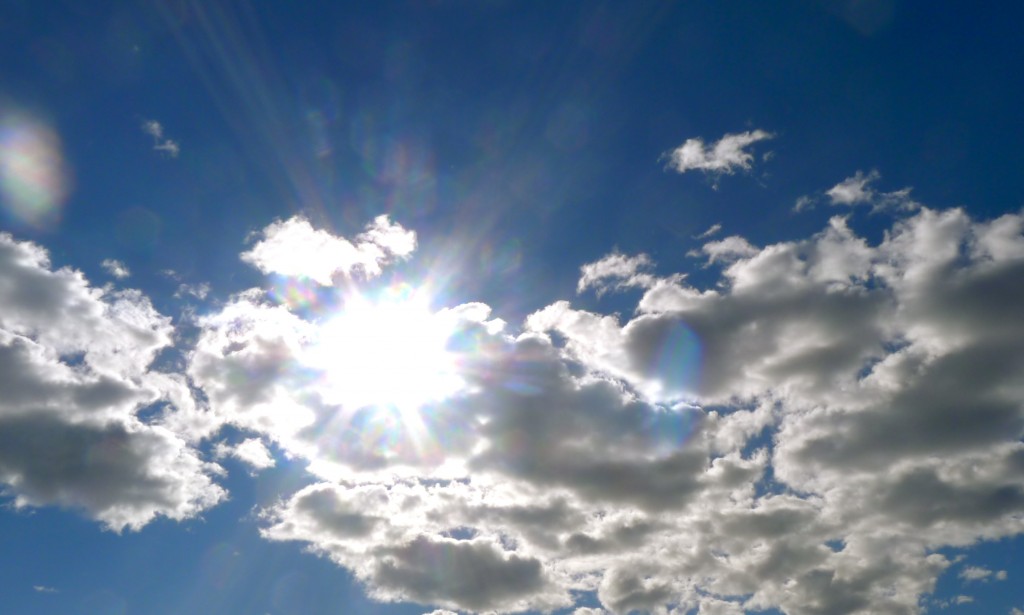 Summer is coming!  Please note – this is not to be read in an ominous Game of Thrones "winter is coming" kind of way; read it in the same tone of voice a six-year-old would use to  say "Christmas is tomorrow!"
I am utterly thrilled about the light, sunshine, and warmer temperatures we've enjoyed recently, although I'm pretty sure it's a cruel trick of nature. We're probably about to have 10 inches of snow and then some wintry mix (borrowed that term from the east coast – it's kind of a wet sleety slush that falls from the sky and isn't nearly as pretty as it sounds but is fun to say) but for now, I'm reveling in our weather.
Doesn't sunshine make everything better?
When I was driving home today after frantically dashing about town picking up the final items for the Department of Commerce, Community, and Economic Development's "Made in Alaska Home" display at the Anchorage Home, Garden, and Remodeling Show, feeling a bit guilty for asking so much from the people around me in terms of time, energy, and patience (if you are reading this, THANK YOU x 1M), and worrying that we won't do all the AMAZING building product manufacturers justice in one small booth, the sun broke through the clouds and lit up all the buildings around me.
It was gorgeous, and all of sudden I was full of happiness and excitement for the home-show-filled weekend to come. This is a great project to help creative, innovative, generous Alaskans, and I can't wait for everyone to see some of the great products that are available locally. Hooray!
More about the "Made in Alaska Home" project tomorrow…I'll have a sneak peek of our display if you're interested!