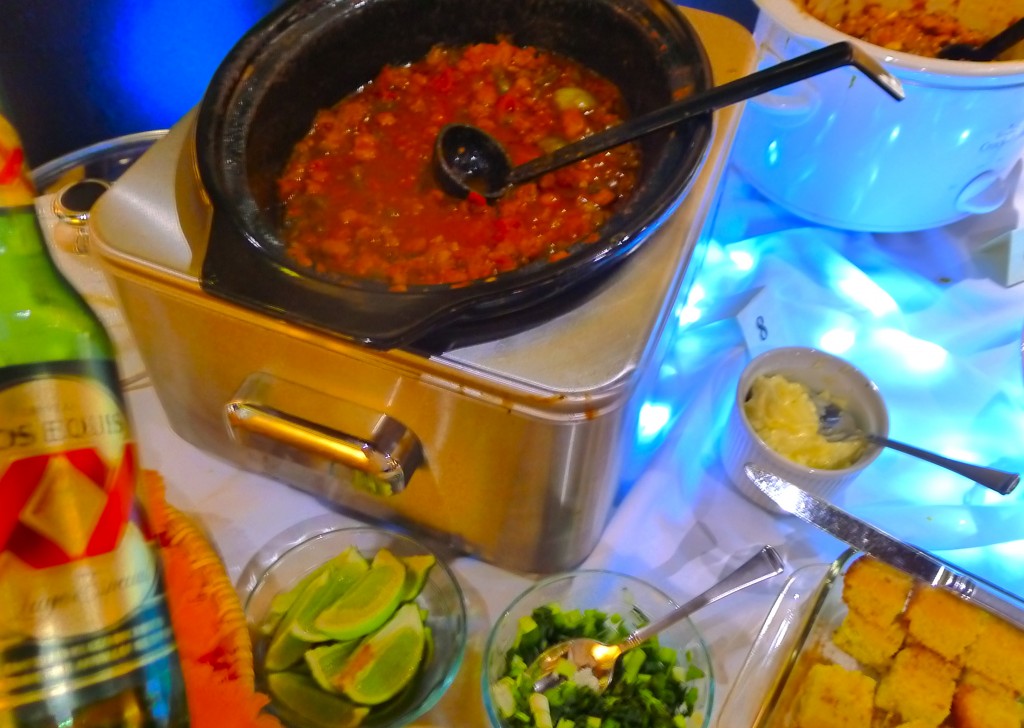 My dad entered a chili cook-off for Anchorage Downtown Rotary – it was a bit of a blind leap, considering he'd never made chili before.
That said, my dad has a gift for figuring things out, and has made some really excellent meals before when he's struck by inspiration and throws things together, so I was reasonably confident that if he didn't get too carried away with Habanero peppers, he'd make a good showing.
And he did. Second place, baby! Way to go DAD! (And the Habaneros gave the chili a slow burning smokey flavor that was a crowd pleaser.)
A small thing, perhaps, but it was so exciting to hear his name called. Second place out of eleven fierce competitors!  We basked in his glory.
Another contestant brought limes to go with her chili – I'd never thought of that combo before, but it was really tasty, especially with green onions, tortilla chips, and Dos XX.
Do you have any great tasting chili tricks up your sleeve?  Do share!