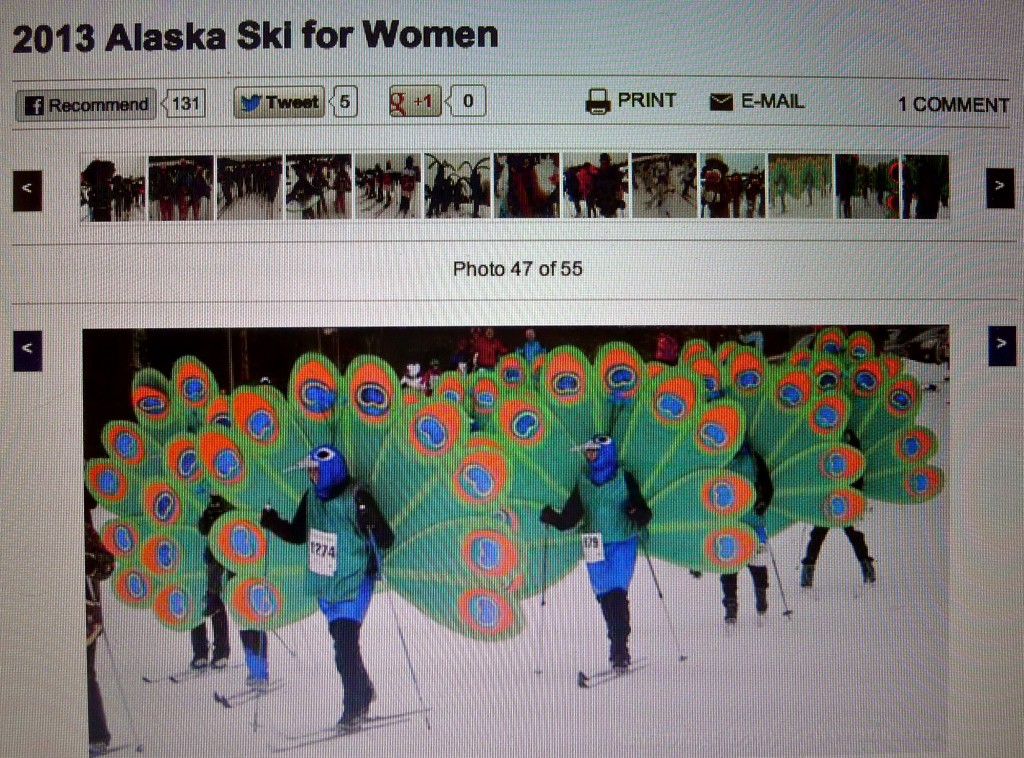 The Ski for Women is one of Anchorage's most unique and popular events.  It's held every year on Super Bowl Sunday, is the nation's largest women-only cross-country skiing event, and raises funds to help local organizations stop they cycle of domestic violence.
During the last 17 years, the ski has grown bigger and bigger (1,250 registered skiers this year), the costumes better and brighter, and raised some serious funds (more than $1 million!).
If, like me, you missed the ski, check out Anchorage Daily News photo gallery.  It's full of awesome photos – I spy some gigantic sock monkeys, adorable Norwegian sweater-wearing mother daughter combo, and the lovely peacocks above.
Which one is your favorite costume?