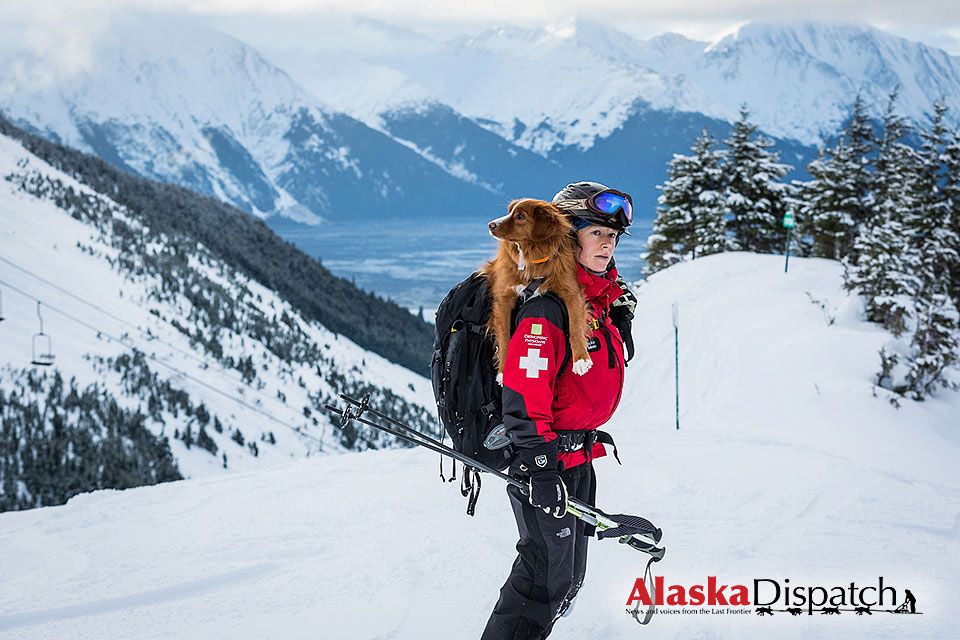 I'm hoping it's okay to share this picture on my blog, since it's property of Alaska Dispatch, but my purpose is simply to say that this photo accompanies one of my favorite stories this year, and tell you to read it immediately if you haven't yet: For Alyeska dogs, avalanche rescue is just a big game.
It's a fascinating little peek into the Alyeska Ski Patrol's Patrol Avalanche Canine Program. Right now, three Nova Scotia Duck Tolling Retrievers, Zooka, Fundy, and Yuki, make up the rescue team. I love the photos of them slung around their handler's necks, getting ready to zoom down the mountain.
For more of the story, and to check out tons of great photos of the dogs and handlers in action, click here.  Thanks for the great story, Ben Anderson!
And one last thing: If you're looking for an interesting read, check out the latest Dispatch pieces on the Arctic.