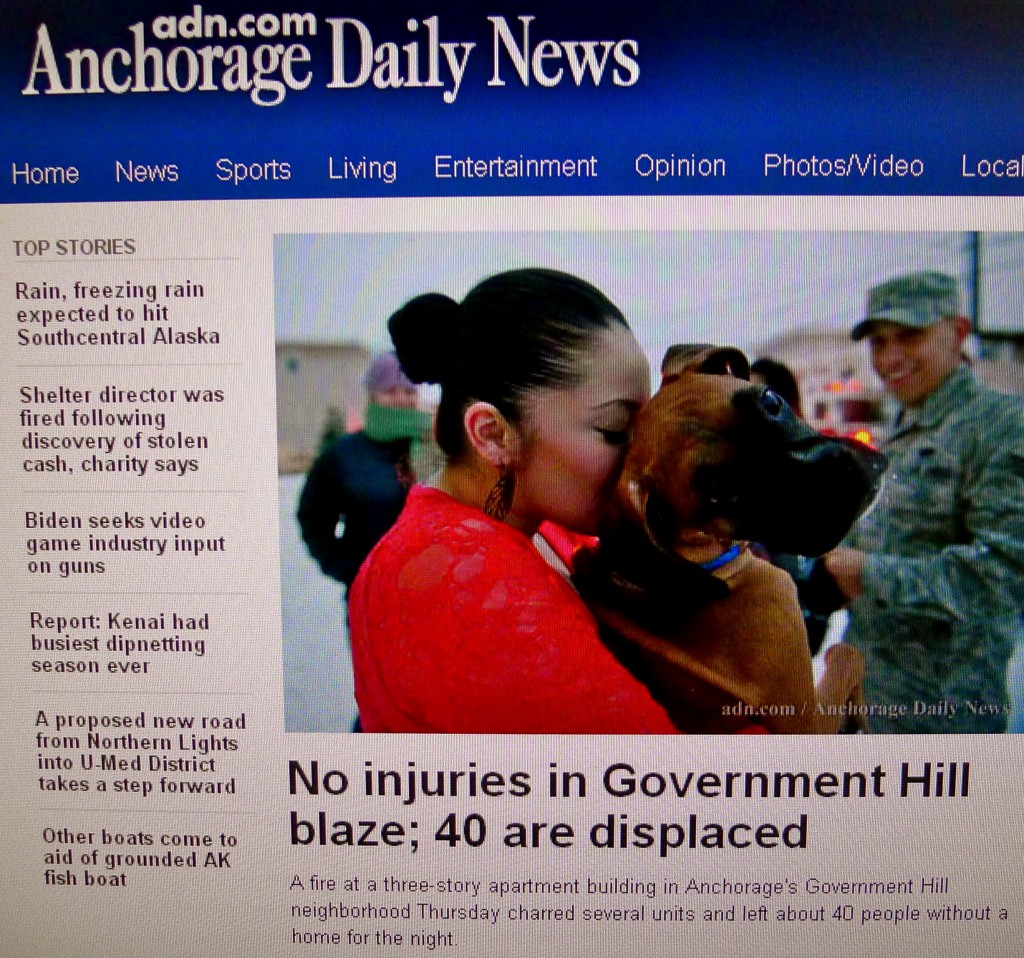 Did you see this photo and story in the Anchorage Daily News on Jan. 10? It was a relief that no one was injured in the fire, including the adorable boxer, Champ, in the photo above.
Channel 2 captured the moment that Champ reunited with his person, Emerald, on camera.  Start watching around the 40 second mark. So sweet.
I think that all dog owners know that moment of pure, unadulterated joy when your dog runs to you and leaps into your arms, just because you are you. I can only image the relief that Emerald must have felt when she saw Champ running toward her. I love the image ADN captured of them, reunited.
I'm a sap and like the videos of dogs greeting their owners when they return from long absences, like this one and this one.
Puppy love is such a gift.  And now I'm going to go cuddle with Grover.