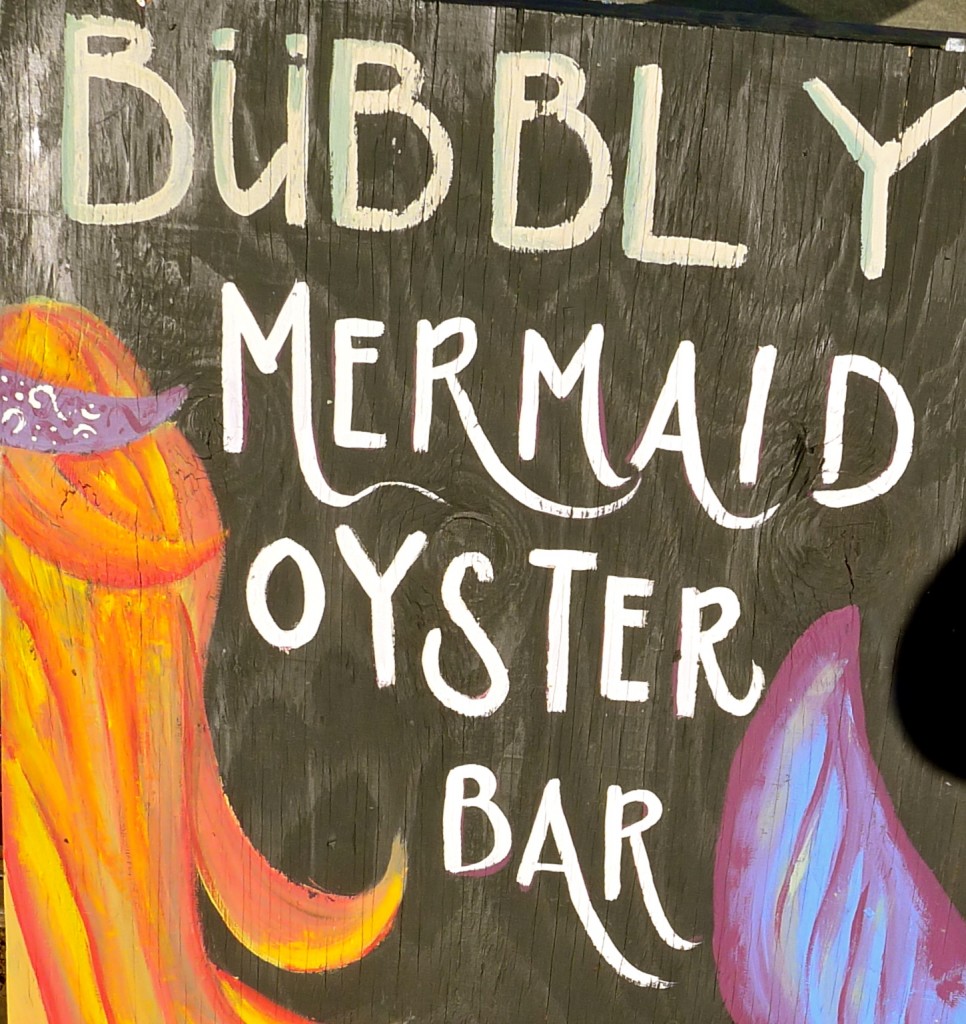 A cop, a pilot, and a divorce attorney walk into a bar…  sounds like a joke, right?  But at the Bubbly Mermaid, an intimate oyster and champagne bar downtown, it's the kind of grab bag of fellow fizz drinkers you might be lucky enough to spend your evening with.
The Bubbly Mermaid is basically a small room with a large bar shaped like the prow of a ship.  The bar takes up most of the room, and if you're lucky, you can grab a seat at it.  Even if you arrive with one or two other people, the nature of the set-up makes getting to know your neighbors effortless and really fun.
It starts with enviously eyeing other people's selections of oysters (many options, from naked, which is raw with a bit of lemon and sauce, to others like the oscar, which is baked with asparagus, hollandaise, and crab) and champagne, and then evolves into discussing everything from food trucks, flu shots, predators, weddings, cabins, politics, and importantly, the best burritos in town (I got a hot tip, and plan to try it out today!  If the burritos is as awesome as they say, I'll devote a blog to it).
Even though picking out your oysters, other appetizers, and champagne is really fun (and really delicious) the best part is making new friends and chatting with the owner, Apollo, who acts as the host of the evening, making thoughtful menu suggestions and wielding a bottle so that your glass doesn't stay empty for long.
Here's a great article about the Bubbly Mermaid by my favorite food writer, Ash Adams: The magic of conviviality.
Apollo doesn't advertise, although he does have a Facebook page; his customer base comes only from word of mouth and earned media, and is growing rapidly since he opened during July 2012.  He opens at noon every day (on weekends, he serves brunch) and stays open into the night, although I'm not sure how long.  Longer than I stayed out!
The Bubbly Mermaid is definitely my new favorite place to go with friends.  I first wandered in because I liked the name and the sign, and I'll keep wandering in because of the food, drink, and atmosphere.
Have you tried bubbly at the mermaid yet?