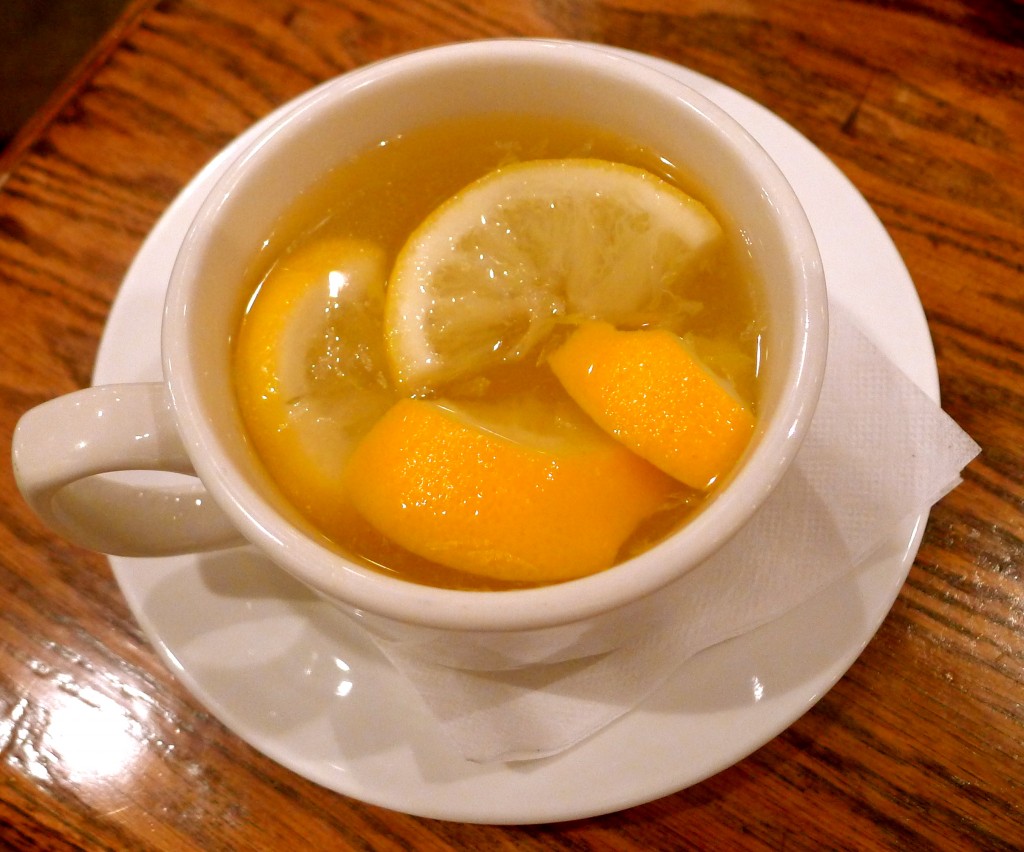 I seem to have caught the bug that is going around.  One minute I was fine, the next I had a full-fledged cold (one of the reasons I didn't go for round two of Joey Fender and the 55's last night!).  Here's hoping it's not the three-weeker some people have.
When I get sick (or am cold, or just want something tasty) one of my favorite things to drink is a virgin hot toddy from Spenard Roadhouse.  It's orange juice, lemon juice, hot water and honey, and is sooo soothing.
The Roadhouse's version is made from fresh ingredients, but right now I'm relying on juice from a yellow plastic lemon-shaped bottle and some oranges that are past their prime for my at-home remedy.  Fortunately I have some great honey on hand to make up for my less than stellar citrus options.  One of my friends likes to add ginger, which I'm wishing I'd had the foresight to stock up on – I love the flavorful little bite it brings.
What do you like to drink when you're feeling under the weather?