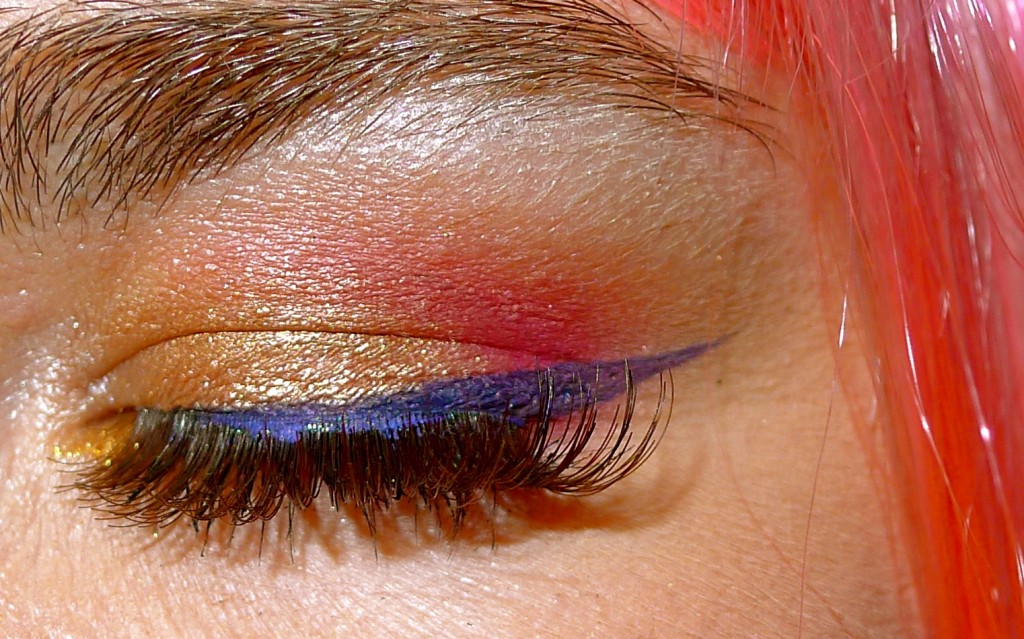 Nordstrom is known for their great customer service and quality shopping experience. They openly accept returns, have incredibly helpful salespeople, and their salads are some of the best in town (the salad thing is random I know – but they are SO GOOD!).
Despite these wonderful things, a few years ago I discovered my FAVORITE wonderful thing: Nordstrom gives free make-overs!* I don't get my make-up done very often (pretty much only weddings and costume parties), but when I do, it's so much fun and feels like such a treat.
I'm not a super make-up-ey person; I can generally do the basics myself – mascara, blush, a little lipstick, and I'm good to go.  But if I want something super special I make an appointment and head to Nordstrom. I like Bobbie Brown for looking like myself, just enhanced (it's like the magic wand in iPhoto – brighter, balanced, and more colorful) and MAC for getting something BOLD. Exhibit A: above.
Friday night, I walked in for my appointment, showed a couple of photos of neon eyeshadow (we were going to a neon Festivus party), and explained that:
I would be wearing a hot pink wig
My top was ivory and gold
My favorite color is orange
And then Raina at MAC turned those three things into the amazingness in the photo.  I loved it so much that I had to keep taking pictures of my closed eyes so I could see the colors. It's like having someone create art on your eyelids.
My friend also had an appointment at MAC and looked DYNAMITE.  Check out her gorgeous eyes below (they did a great job – but most of that gorgeousness is all her own!).
Do you have a favorite make-up counter at Nordies?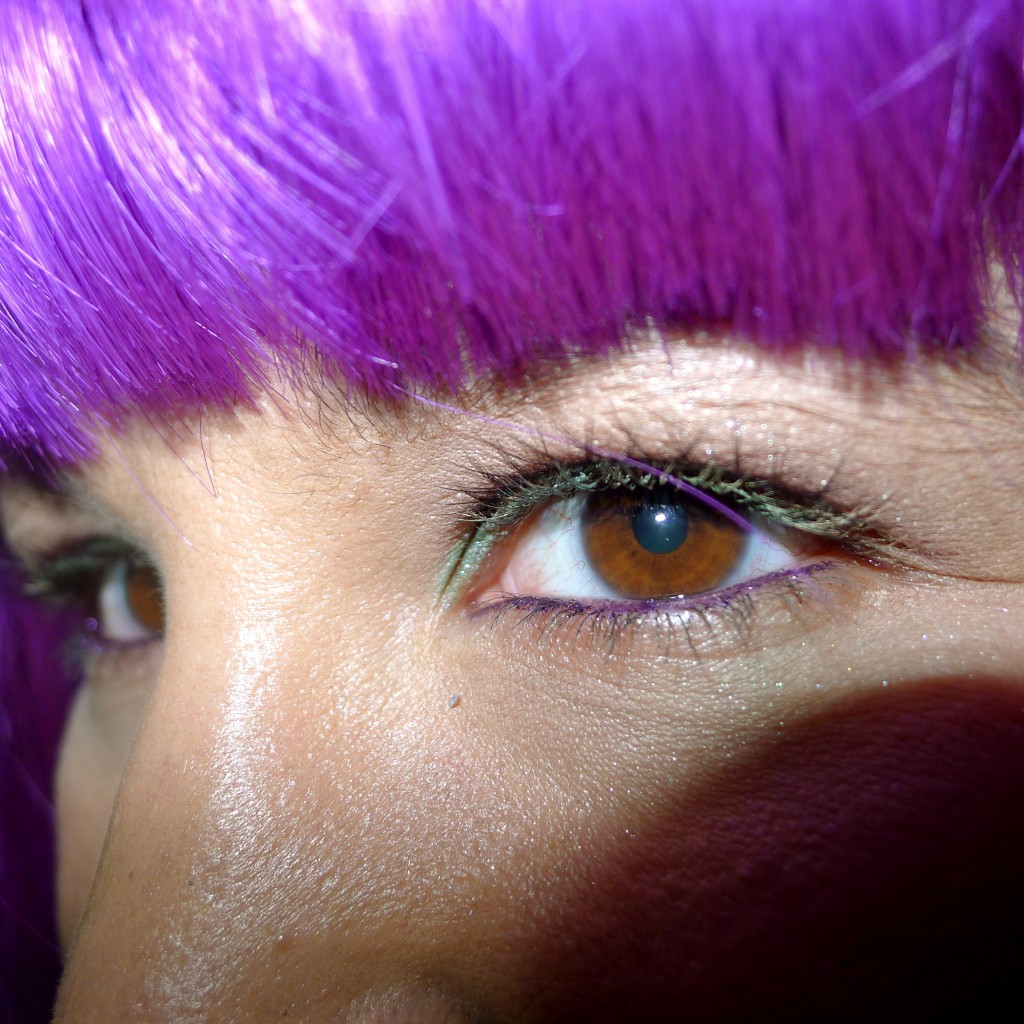 * MAC actually just started charging $50 that can be applied toward their products, which worked out for me because I had a few things in mind to purchase.  Other make-up counters are still free, but I think it's generally expected that you'll buy a lipstick or eyeshadow or something fun.