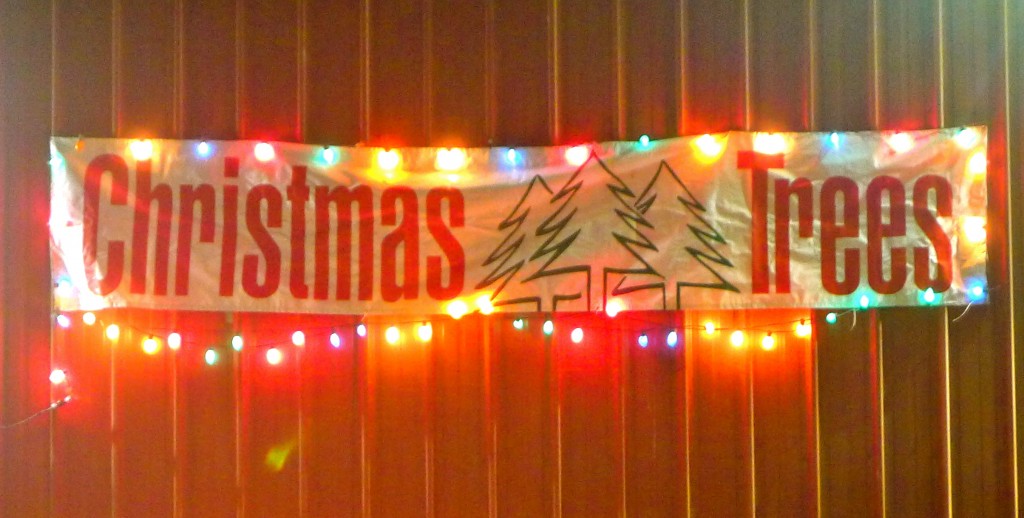 Does anyone else love going to Alaska Mill and Feed to hunt for the perfect Christmas tree (or Bells, or Home Depot, or pretty much anywhere that sells Christmas trees) this time of year?
I like just standing there and breathing in the wonderful scent of pine trees.  If you close your eyes and take long, slow breathes, it's like finding nirvana.
My mom and I picked out her tree today as part of our annual stocking stuffer expedition.  We walked in, inhaled the piney smell, checked out some bits of greenery, and then decided that the third tree we looked at was the one!
Hooray!
I remember going to a place when I was little that had a stream running through it and peacocks roaming the lot.  I would hide in trees, examine their branches, and determine if they would be a good place to make a little nest for myself to read in until Christmas arrived (young Gretchen = extreme bookworm/future English major). My mom and my brother were the decorators in the family; I was far more concerned with the tree's general well-being and opportunities for shelter making.
How do you choose your tree? What do you look for when picking the right one to bring home?  Big, small?  Well proportioned or full of character?  Tree lot or wild growing?