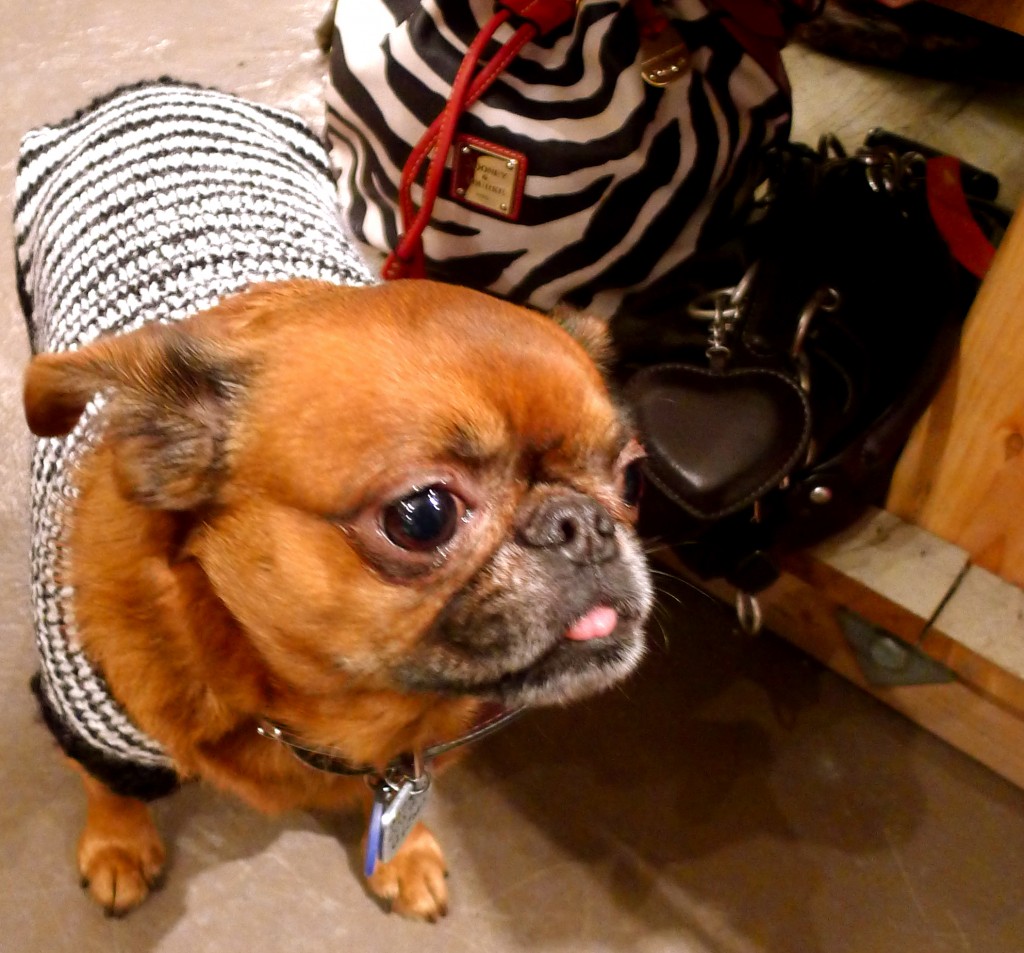 Or at least, it was last night at Second Run.
Grover and I missed the 7th Annual Dog Fashion Show, much to my disappointment (and probably his elation…if only he knew what I someday hope to subject him to, he would never cuddle with me again!) but I did swing by before it started to snap a quick photo of Gizmo, resident Second Run dog, and master of fashion (you don't think he posed next to that color coordinating feed bucket bag from Dooney & Burke by accident, do you? He is one clever canine, and such a cutie!).
Gizmo was rescued from a pet hoarder by the ever-stylish Ellen (owner of Second Run), and has found a wonderful home with all the fancy shoes and handbags a dog could dream of (actually, he has really good manners and I've never seen him even attempt to chew anything in the store).
Here's a great photo of Ellen and Gizmo on Clark Mishler's blog. Love!
We don't really dress Grover up for style reasons, although he seems to have amassed an impressive number of coats for a one-year old pup. It's more for function than fashion; Frenchies are definitely not cold weather dogs, although he does love biting at snowflakes.  However,  I'm starting to see how easy it would be to start getting stylish…a cozy sweater here, an ironic t-shirt there, and next thing I know, I'll be painting his toenails hot pink…
Do you dress your dog up?