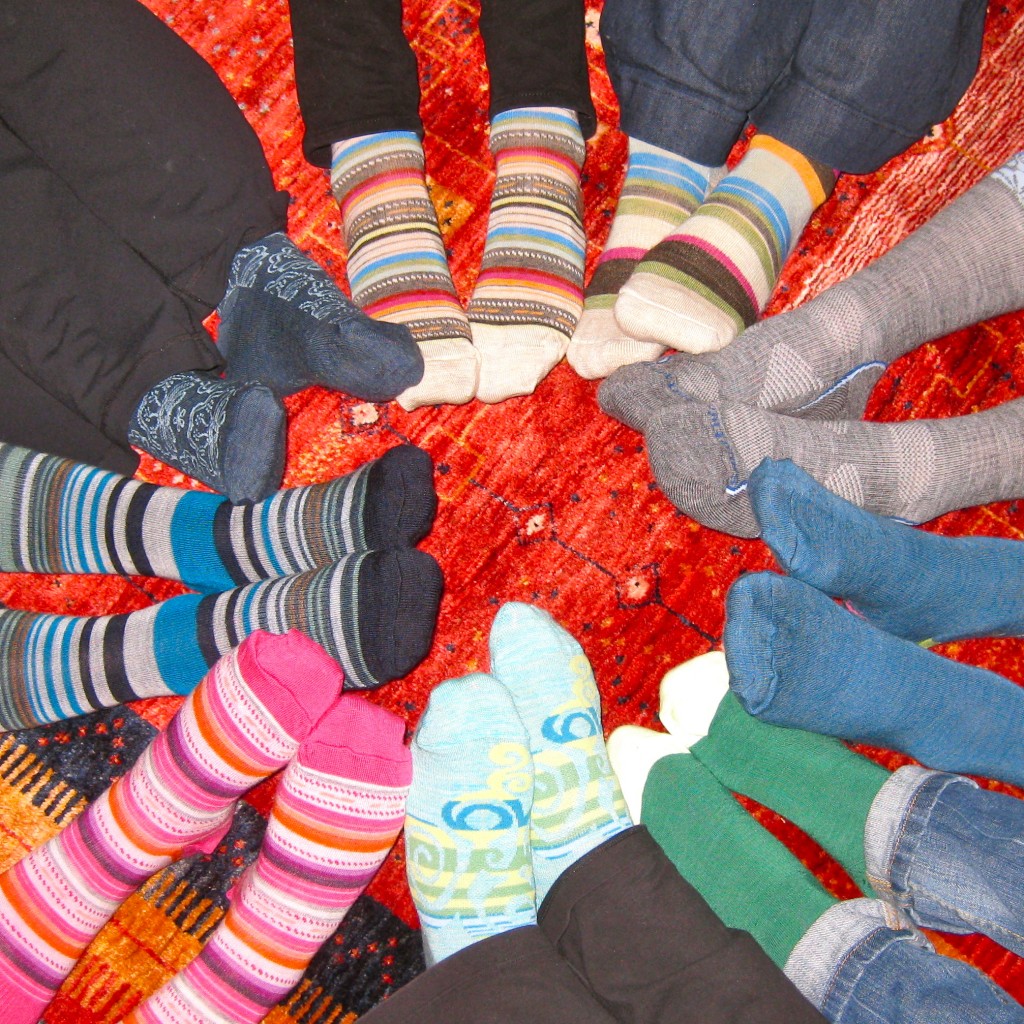 It's been COLD outside.
But today, I tromped around in cute leather boots (designed for said cuteness, not warmth) and my toes were warm the entire time.  I fully credit my awesome SmartWool socks.
SmartWools are my favorites; nothing beats slipping on a new pair in all their fuzzy warmth.  I wear them until they are full of holes, and even then it's hard for me to get rid of them!  However, it recently occurred to me that if I get rid of the worn out socks, then I just might need a new pair or two…
How do you keep your toes warm when it's -11 outside?