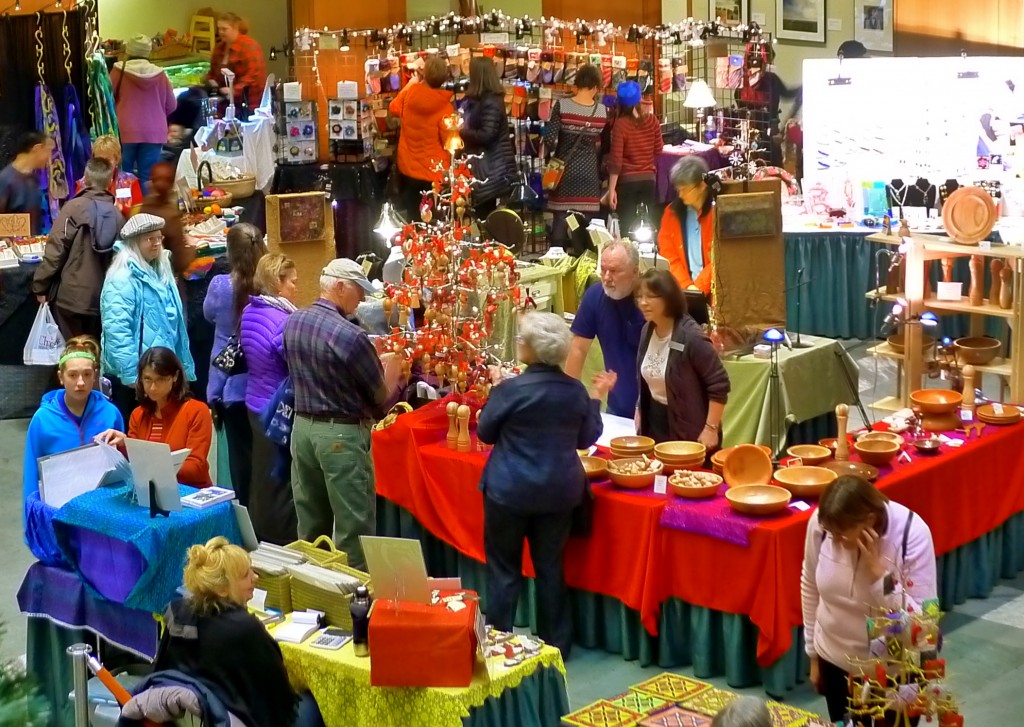 I popped into the Anchorage Museum Crafts Weekend on Sunday, and had a great time browsing the booths.
Some favorites:
Gina Edwards – Gina is an amazing artist and just released her second book, Bicycle Daydreams, featuring Signore Greve and his friend Celli.  She also had a number of beautiful nature inspired paintings for sale. Check out her blog if you're interested in an upcoming online fire sale of some of her original pieces, I think she'll be sharing the info soon!
Connie Englebrecht – Connie makes sand carved, hand glazed tile art.  A few years ago I fell in love with a framed tile mosaic of tulips that she created, but her recent forget-me-not work is a close second.  Her work is colorful, tactile, and generally features Alaskan flora and fauna. I have a sunflower trivet that she made on my counter that I love.
Karen Olanna – I first encountered Karen when I wrote an artist profile for Alaska Home magazine (check it out here).  I loved listening to her speak about her work during the interview, especially some of her mermaid-inspired prints.  She's also an extremely talented sculptor, and "creates mystical native Eskimo inspired sculptures" from antlers, horns, and whale bones.  I'd never met her in person (she was living in Nome at the time of the interview), so couldn't resist introducing myself.
There were plenty of other booths and talented artists as well.  If you missed the crafts weekend, fear not; there are plenty of other similar events before the holidays.  Here are a few of them: