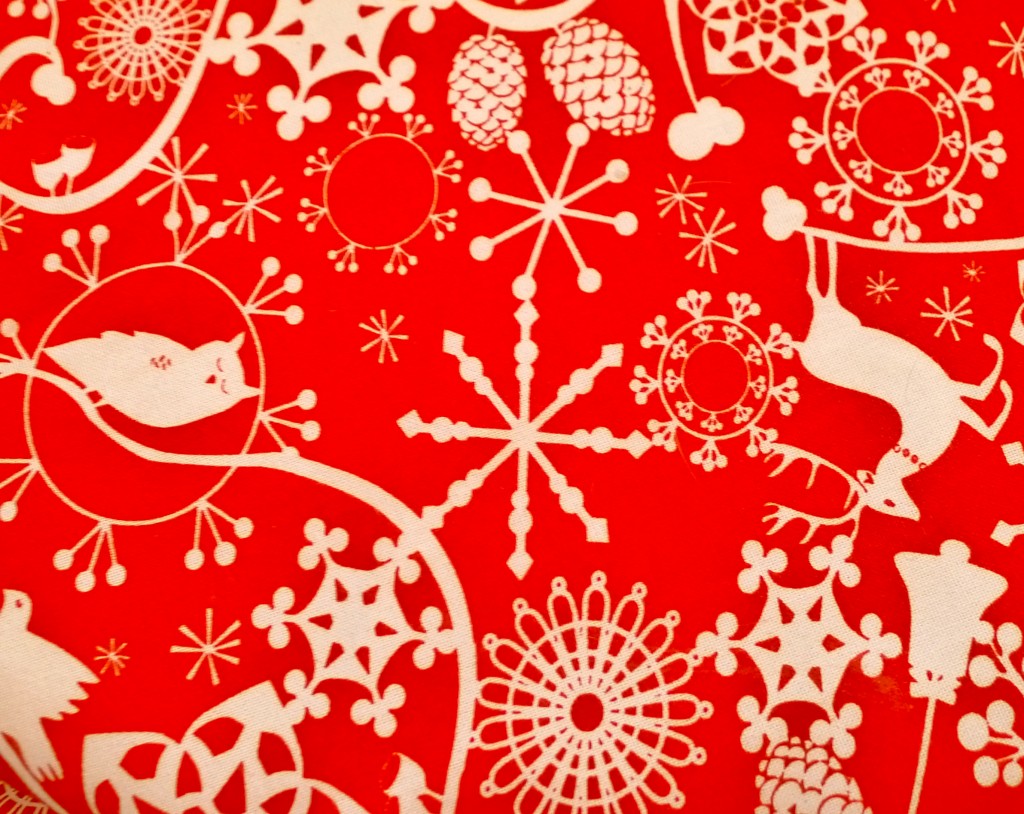 When I was driving home tonight, out of the darkness came Santa on a bike.  He waved at me as he rode by, his cheeks rosy and his beard bright white under the streetlights while his hat flopped jauntily over his forehead.  He seemed a bit under-dressed for the weather in just a long-sleeved red shirt, but maybe he was going so fast he wasn't cold.
I tried to chase him down to take a photo so you could share the experience, and almost caught him as he flitted through the neighborhood streets, but alas!  I left my camera at home.  I guess some moments are meant to be cherished instead of captured, so you get to look at the print of my holiday tablecloth instead.
It was so delightful and unexpected, and made me so happy! I hope other people saw him too.  Santa on a bike, whoever you are, wherever you went, thank you for your evening ride!