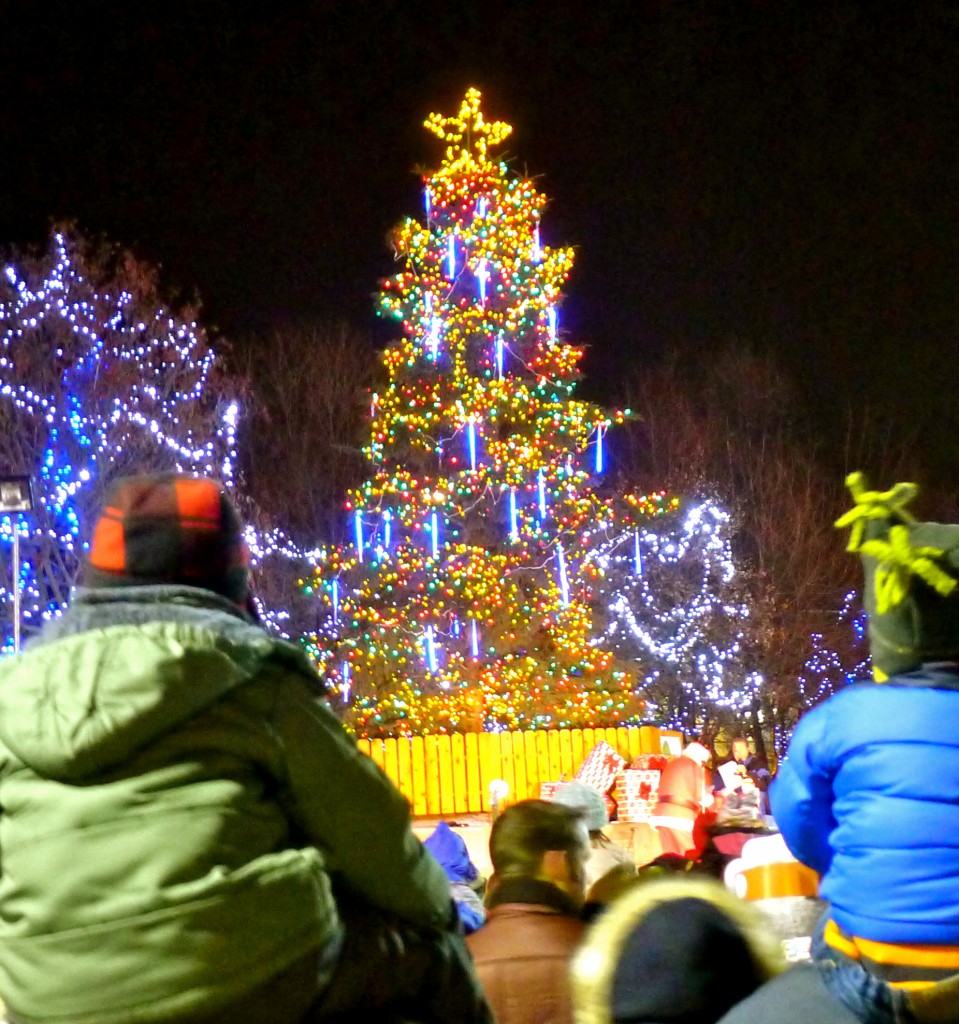 Last night we went to Anchorage Downtown Partnership's holiday tree lighting ceremony for the first time. It was a bit chilly, but we bundled up, and the carols, Santa, real live reindeer, and of course, the tree lighting were well worth it.
Hundreds of people braved the cold to celebrate the beginning of the holiday season, and every other pair of shoulders seemed to be carrying a little person decked out in colorful, awesome outdoor gear. More photos in the Anchorage Daily News gallery.
It was a wonderful way to get a dose of holiday cheer and feel connected to our community. I think it was the beginning of a holiday tradition for us!