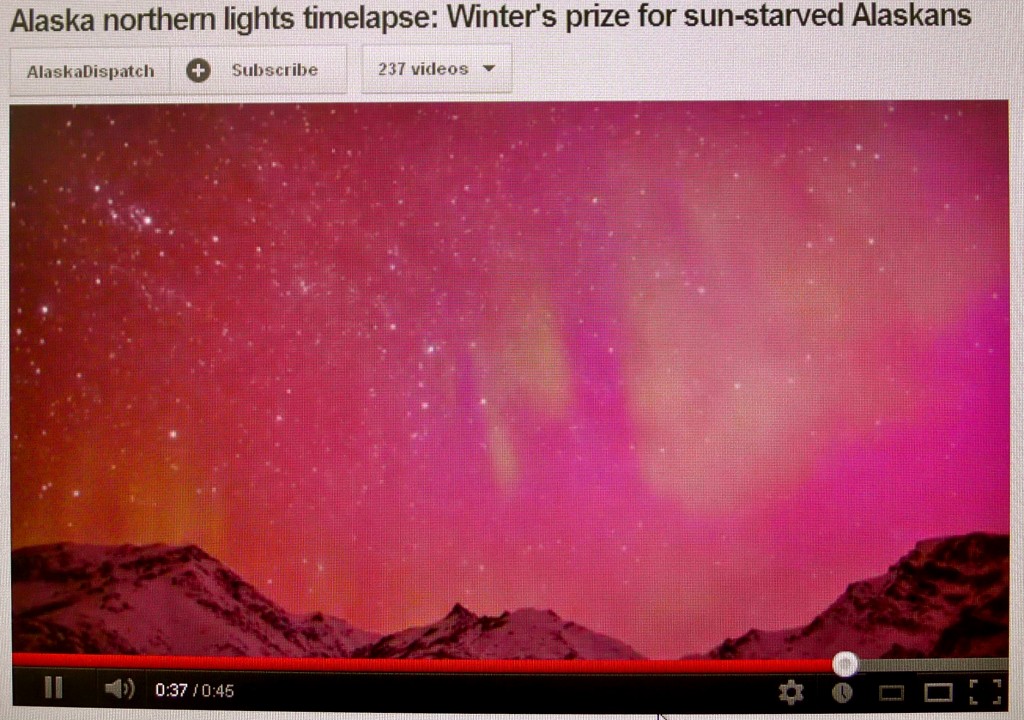 This is seriously amazing and achingly beautiful.
Alaska northern lights time-lapse: Winter's prize for sun-starved Alaskans by Loren Holmes.
I ran across this at the Alaska Dispatch, where Loren writes "This time-lapse video, recorded Nov. 13 about 100 miles north of Anchorage between Sheep Mountain and Eureka Roadhouse, offers a glimpse of the winter prize that's consolation for 16 hours of night time."
I've never seen the aurora like this; in fact, I seldom get lucky enough to see them.  This video makes me want to seek them out and twirl under the stars while they play across the sky.  I think I've watched the video about ten times already.
Aren't we lucky to live in Alaska?