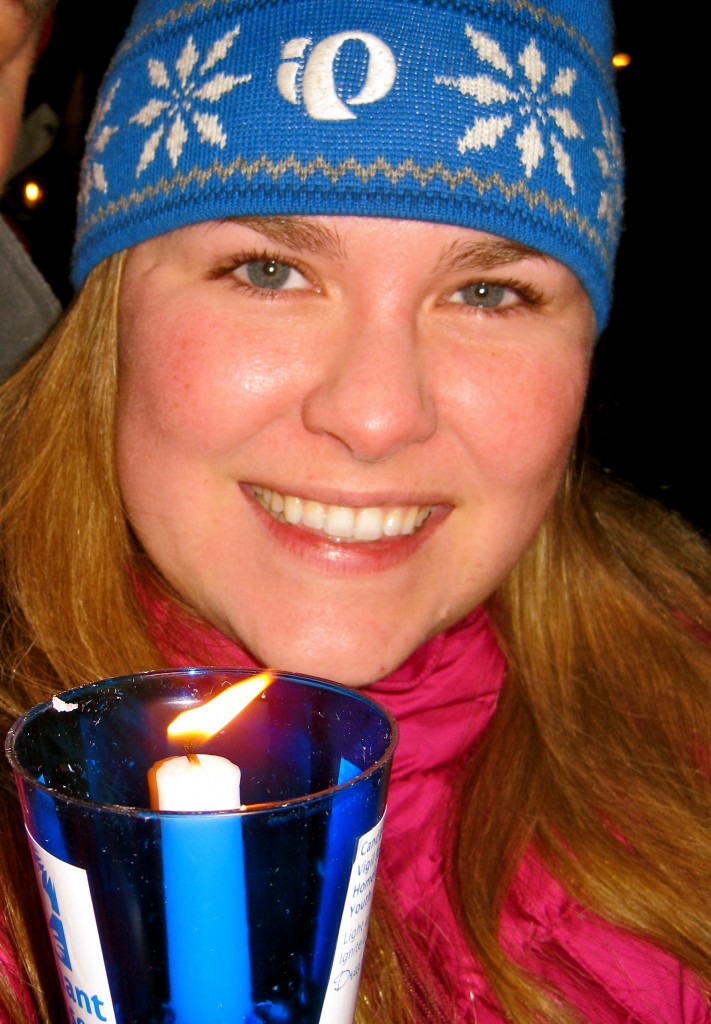 Tonight was Covenant House's Candlelight Vigil for Homeless Youth.  People gather outside the crisis center downtown to light the night for homeless youth.
Covenant House is a great organization – they are the "largest privately-funded agency in the Americas providing food, shelter, immediate crisis care, and essential services to homeless, throwaway, and runaway kids in 21 cities throughout the United States, Canada and Latin America.
I especially like their Rights of Passage program, which helps 18 – 20 year olds transition to independent living.  The program provides job seeking skills, financial development, and budget management.  After graduation, youth receive help finding housing. To go from being a young homeless person to an educated, employable, financial savvy young adult is quite a journey, and Covenant House is there every stop of the way..
Tonight is also the Sleep Out: Executive Edition, where executives from around town sleep at the shelter to help raise money and awareness.  It's not too late to give if you want to support the cause.  Click here for my favorite executive sleeper outer: Donate!
Last year at the Candlelight Vigil (when the photo above was snapped) the success stories combined with the  overall outpouring of love from the community were pretty powerful. I can't even imagine how terrifying being a young person, alone in the cold and dark with no place to go, would be. I'm so glad that organizations like Covenant House are working to make our community a better place for young people.