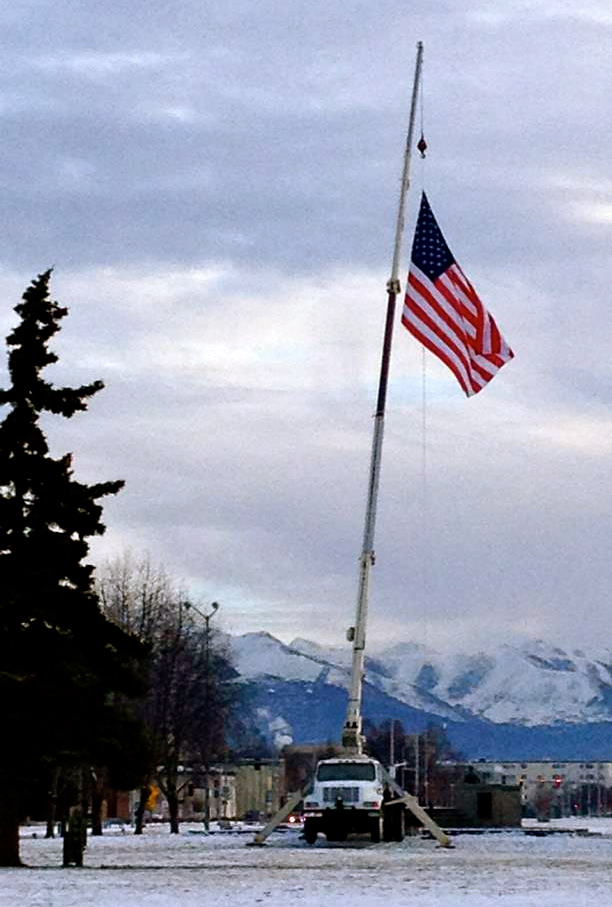 From former colleague, Kay Kesling:
"Wind storm took down the Anchorage Veteran's Memorial flagpole. Best use of a crane that I've seen in a long time."
Cool.
You can read more about it in the Anchorage Daily News: One man's vision turns boom truck into makeshift flagpole on Park Strip.