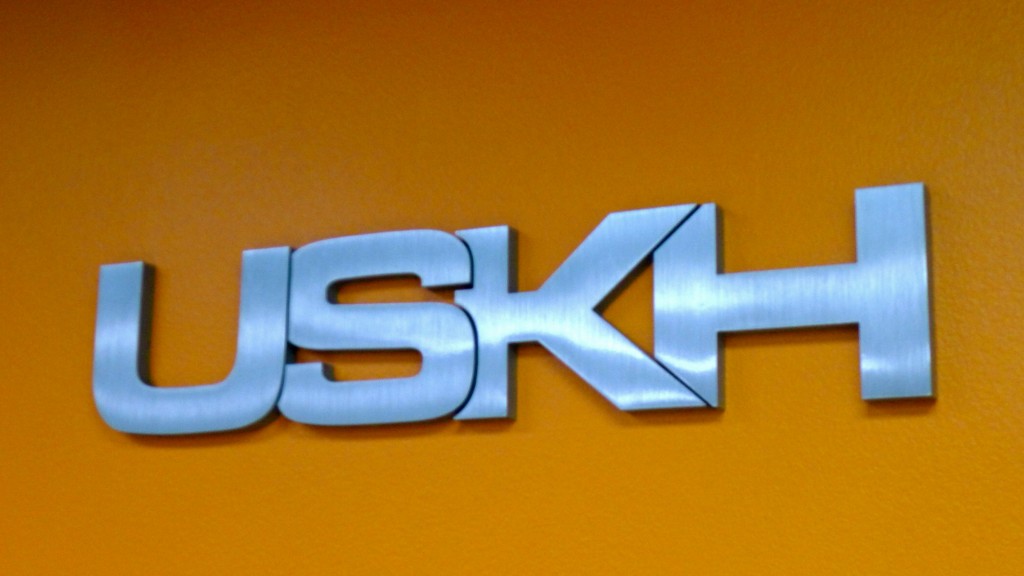 Before I go into the point of this post (which is to thank USKH for the six years I spent there;  it's been exactly one year since my last day at USKH and I'm feeling nostalgic), here's some background about the less than clearly planned career path of a 22-year-old English Literature major.
I'd been lucky right after college when, after not being hired as a seasonal worker at a dude ranch (what can I say – in elementary school, my dream was to be a ranch hand by day and write novels at night in my bunk by the light of a candle; I thought that working at a dude ranch could be my shot at "living the dream" despite having little to no relevant skills), I basically lucked into a three month position with Senator Lisa Murkowski, managing her high school summer intern program. I must have done an okay job that summer, because at the end of the three months, they asked me to stick around. Two years later, I was ready to return to Anchorage. D.C was a life experience I wouldn't change for anything, but one of the best lessons I learned there was how much I loved Anchorage and Alaska, and how much I didn't want to spend my life far away from my family. Plus, I'd fallen in love with my future husband while in D.C., and he was ready to return to Anchorage too.
Again, I didn't have a clear plan. I thought I might want to work in the nonprofit world for a couple of years, maybe do something artsy. And at first, it looked like it might happen – I had three interviews lined up with organizations that fit my nonprofit, artsy aspirations, and even received job offers. However, the job offers were of the part-time, no benefits, start in two months variety, and I knew enough to know that I wanted something more.
Then, along came USKH, a full service, multidiscipline design firm headquartered in Anchorage and in need of a marketing coordinator.  I'd seen their ad in the paper, but it sounded dry and boring (Engineering? Isn't that basically dirt and numbers? Ugh!) so I skipped over it and continued my search. Thank goodness for my brother going to Moose's Tooth First Tap (new slogan: Great music, great beer, great job hunting?).  He bumped into an acquaintance who happened to do marketing for USKH, and she told him I should send her my resume (thanks, Kate!). I'd recently arrived at the place in my job hunt where my mindset had changed to I'm-not-being-picky-anymore-and-really-just-want-a-paycheck, so I quickly applied to be a Marketing Coordinator at USKH Inc.
The interview was like no other I'd experienced (my other interviews were all very, very casual).  It was a serious, super professional situation with really nicely dressed people asking me what seemed like an endless amount of questions, taking notes, and not making any sort of facial expressions.  Yikes!  Not to mention, my hopefully future boss was one of those perfectly put together people – great hair, cute outfit, manicure, heels.  On top of it, she was ridiculously well spoken, had the best poker face I've seen, and was all around a bit intimidating. But, as the interview team talked about the values of the firm and the kinds projects they designed, I knew I wanted in.
I got the offer the next day: full benefits, almost double my D.C. salary, start in two weeks.  I was excited, and bit nervous to begin my foray into the professional world.
It's a funny feeling looking back at a place and people who were (and still are) so important to me. I was lucky – the intimidating future boss, Lydia, ended up being my mentor and one of my best friends.  And USKH turned out to be the kind of place where if you had an idea, and made a case for it, and believed in it, you could go for it.
During my time at USKH, I learned about being a professional, the importance of having a good team around you, how to work hard and have fun, and to trust your gut. I got to work with incredibly talented, funny, humble, and inspiring people who love designing the kind of projects that make our community a better place.
I learned that life is like group projects in school.  You don't get to choose your coworkers, and sometimes you get thrown together with people you think you have nothing in common with.  But then you start to discover unique things about the people you spend every day with (you spend more time with your co-workers than you do most of your family and friends), and end up appreciating the differences more that you would the similarities.  In fact, teams are the strongest when you're not all the same, and each bring something a little (or a lot) different to the table.
At USKH I made a friend who would later be a bridesmaid in my wedding. I memorized the coffee order of everyone in my department. I met the graphic artist who I could lose hours with as soon as we opened Photoshop (20 oz latte with one shot of espresso), a role model who exemplifies grace while working 1.5 jobs/mothering four teenages/minister's wifing (16 oz. Americano, no room), a writer who made a room brighter just by being in it (occasionally a hot chocolate), and countless other wonderful, complex, irreplaceable people.
I learned that engineers (swill from the office coffee pot) are pretty great.  So are architects, land surveyors, landscape architects, environmental analysts, and all the other technical and administrative staff I worked with.
Lydia (16 oz. skinny latte) always told me that there would be a day when I would outgrow USKH and be ready to spread my wings, and she would help me grow until I got there.  During the years I worked for her, she invested in my professional development, encouraged my involvement in our community, and helped me become more confident in my abilities, my creativity, and myself.  She was, at turns, my cheerleader, my critic, and my greatest champion. Now she's just my friend, and that's best of all.
Thank you everyone at USKH for the wonderful six years I spent with you.  I still miss you all!