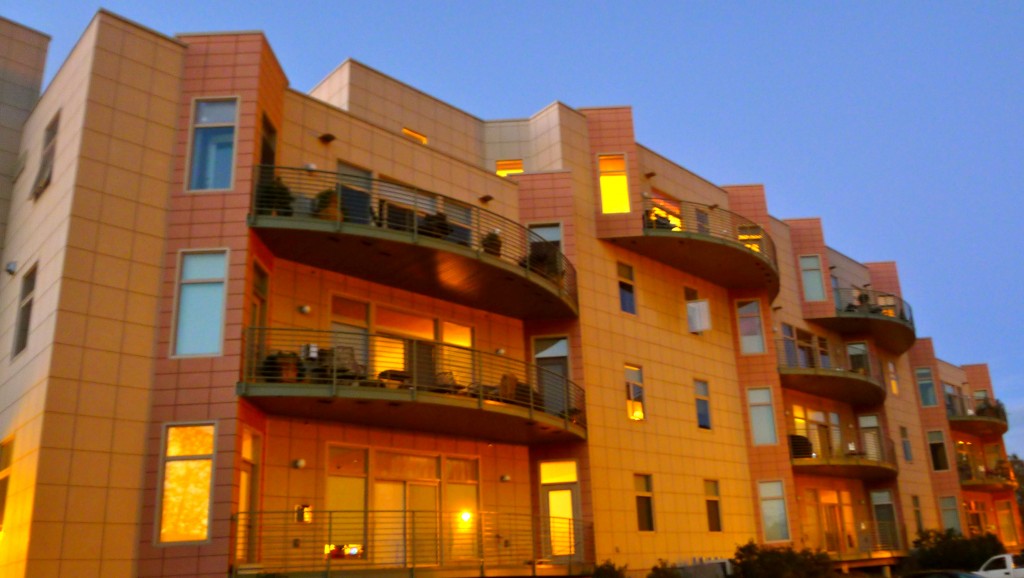 When I was younger (6th grade-ish) I read a book in which two people were lost in the woods during a snow storm.  They had almost given up hope of finding someplace warm and dry to spend the night, when they came upon a big, beautiful lodge with light beaming from every window, welcoming them in from the cold.
Of course, the innkeeper ended up being an evil witch, who the couple subsequently defeated (because that is the kind of book I read when I was in 6th grade…I think there were also unicorns, alternate universes, and magic) but the image in the story of light in the darkness is so incredibly comforting to me – especially being an AK girl with plenty of cold and dark in her life. It's probably some sort of cavewoman impulse (the flickering light of a fire) or an animalistic drive (like a moth to a flame, or a deer in the headlights) to seek light.
I love this photo – even though it's not cold or even very dark out yet, it looks so warm and cheerful, and is almost lodge-like (just needs some AK timber added to the design). But, it's lodge-like enough for me to think of that old book and love the welcoming light!