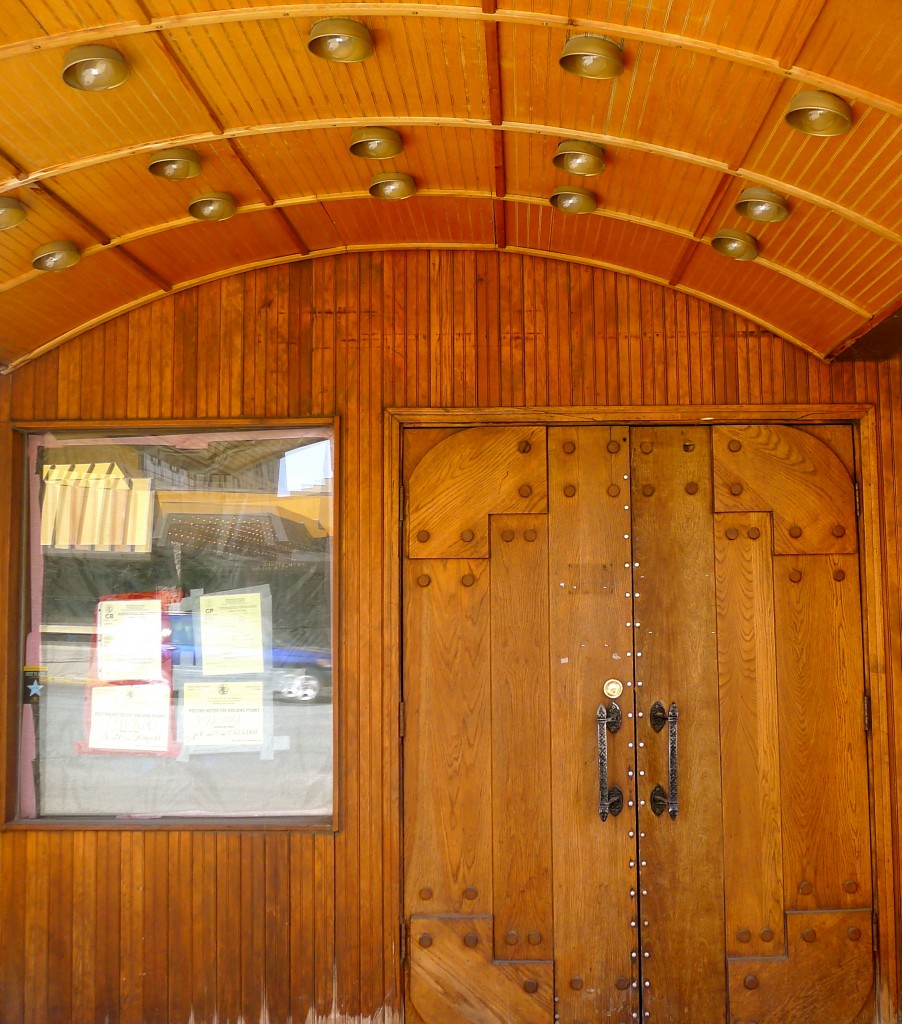 I am so in love with this doorway.
It looks solid yet glamorous, and I think the straight lines softened by curves, round lights, and the warmth of the wood is such an appealing combo.
I only visited the Corsair a couple times, but I loved the sense of clubby history there.  It was easy to imagine politicians, lobbyists, and movers and shakers tucked away in the high back booths, doing deals.  Or people falling in love over an intimate dinner for two  (when my husband and I went for dinner, it seemed to be mostly couples sharing a romantic dining experience.  It was sweet, but felt like romcom set on Valentines Day).
I'm curious to see what happens to the space (and the entryway!) now that the Corsair is out of business.  I'm not sure what happened, but heard something about water damage of some sort.  True or not, I'm hopeful that someone will acquire the location and do something new and wonderful with it.