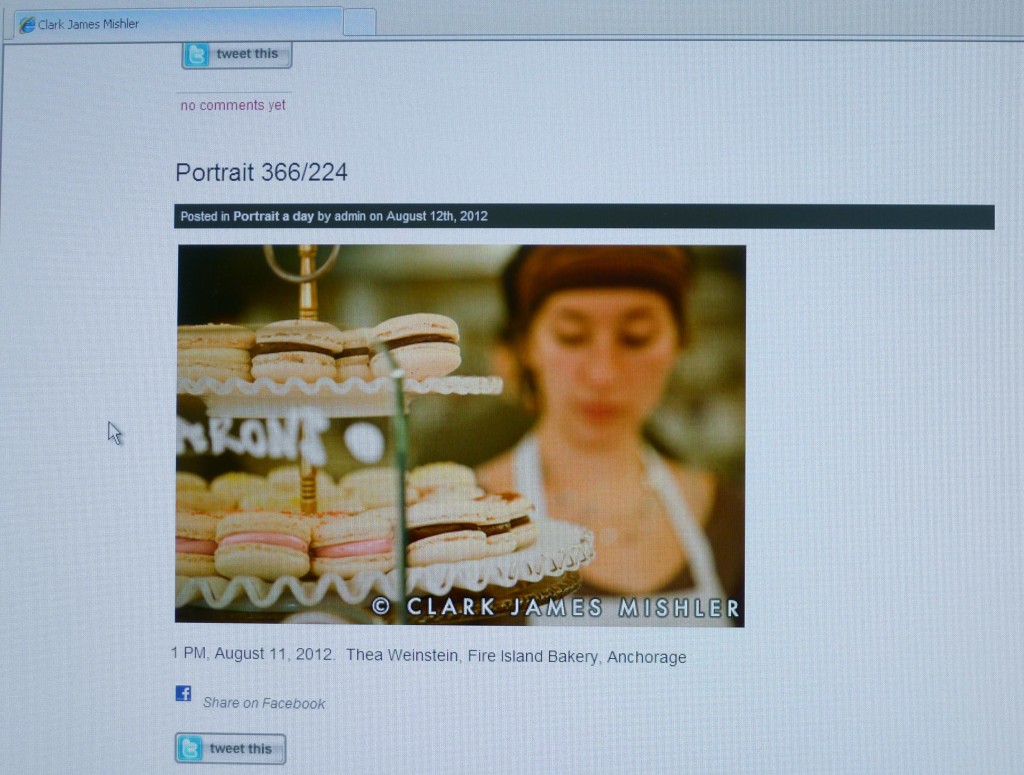 Clark Mishler is a prolific and talented photographer.  His blog project, Portrait a Day, is one of my favorite ways to take a mental break and enjoy some great photos.
He posts photos of people from wherever he happens to be that day. I love looking at all the different faces of the people that make up Anchorage.
I've never met Clark, but hopefully someday I will. Getting to work with talented people is one of the very best parts of working in a creative field.
More awesome photography here.