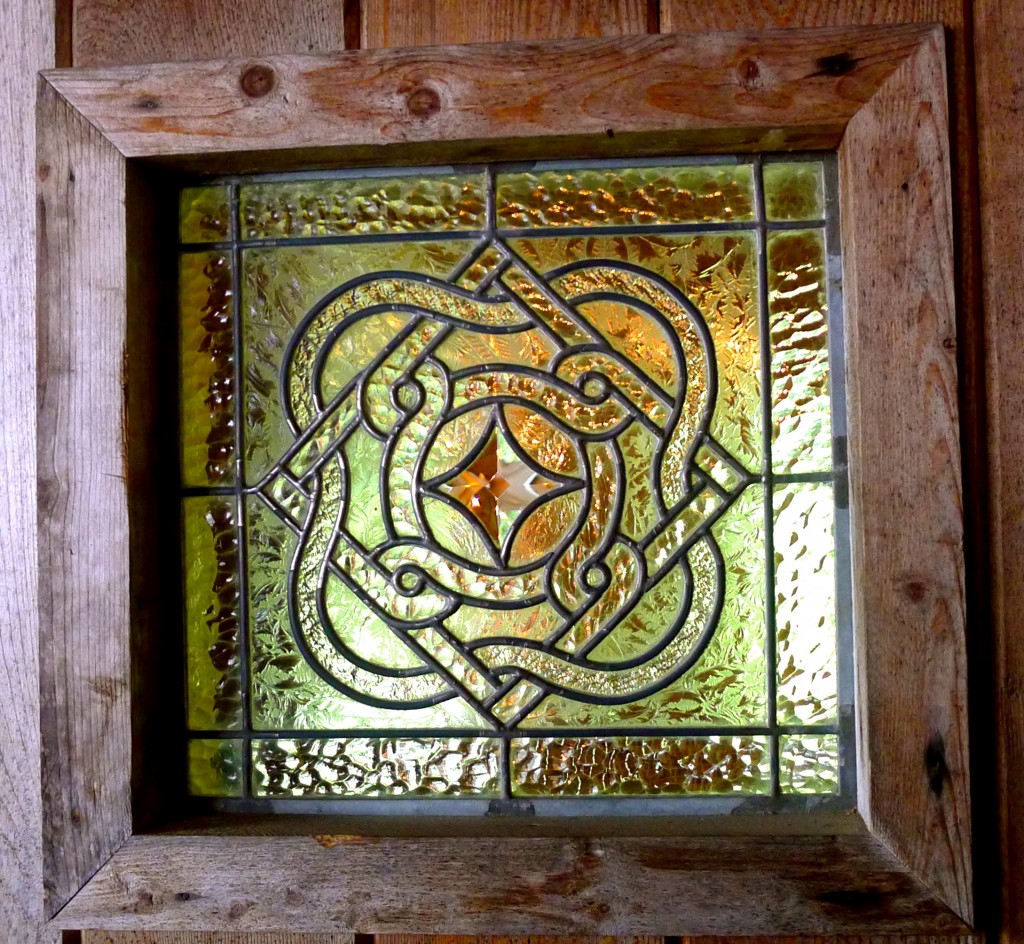 Isn't this window beautiful?
I spotted it at Crow Creek Mine while celebrating the marriage of a dear friend.
I'm not sure what to call this kind of window, since it isn't stained glass, and if you removed the "stained" part, then it's just glass, which doesn't even begin to do justice ("Oh look, a glass window!") to the overall specialness of the window .
I like the design – it just feels RIGHT: balanced, thoughtful, ornate (but not too overdone).  Even more, I like the semi-translucent shimmer surrounded by the weathered wood.  The juxtaposition makes the beauty of each even stronger.
Lovely.