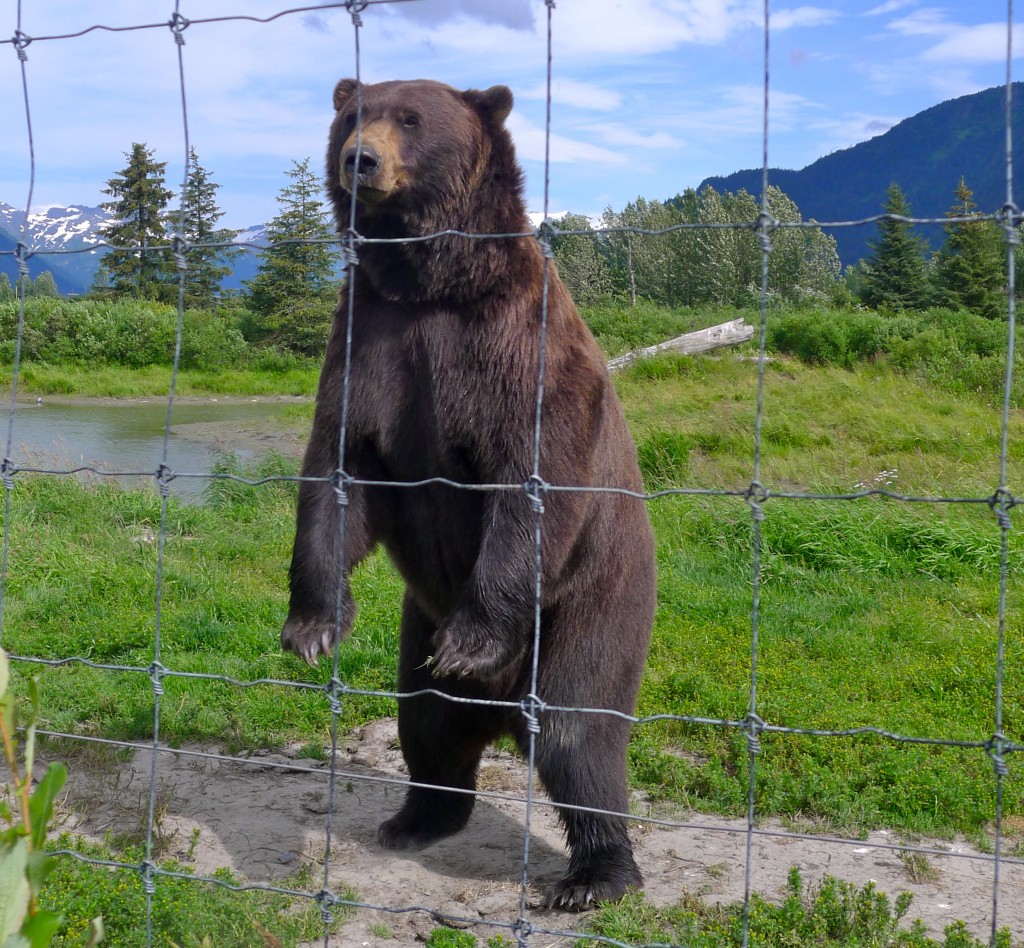 I recently visited the Alaska Wildlife Conservation Center for the first time.  I've always driven by and thought it was just for visitors who hadn't yet gotten to see a moose.  Boy was I wrong – it was so cool!
From their website:
The Alaska Wildlife Conservation Center is a nonprofit organization dedicated to preserving Alaska's wildlife through conservation, public education, and quality animal care. AWCC takes in injured and orphaned animals year-round and provides spacious enclosures and quality animal care. Animals that cannot be released into the wild are given a permanent home at the center.
More pictures are at the bottom of the post, but first here are some random facts I learned during my visit:
Most of the animals reintroduced to the wild are moose.
The moose "bell" (the thing hanging off a male moose's neck that resembles a small turkey wattle) sometimes freezes solid and breaks off.
The current bear enclosure is the biggest in the country (18 acres) and when the center finishes their new enclosure (complete with a boardwalk for better viewing!) it will be the biggest in North America.
Musk ox practice ramming inanimate objects to prepare for their mating season.
Although porcupines spend a lot of time in trees, they often fall and have numerous bone fractures.
If you get a chance, I highly recommend a visit to the center!