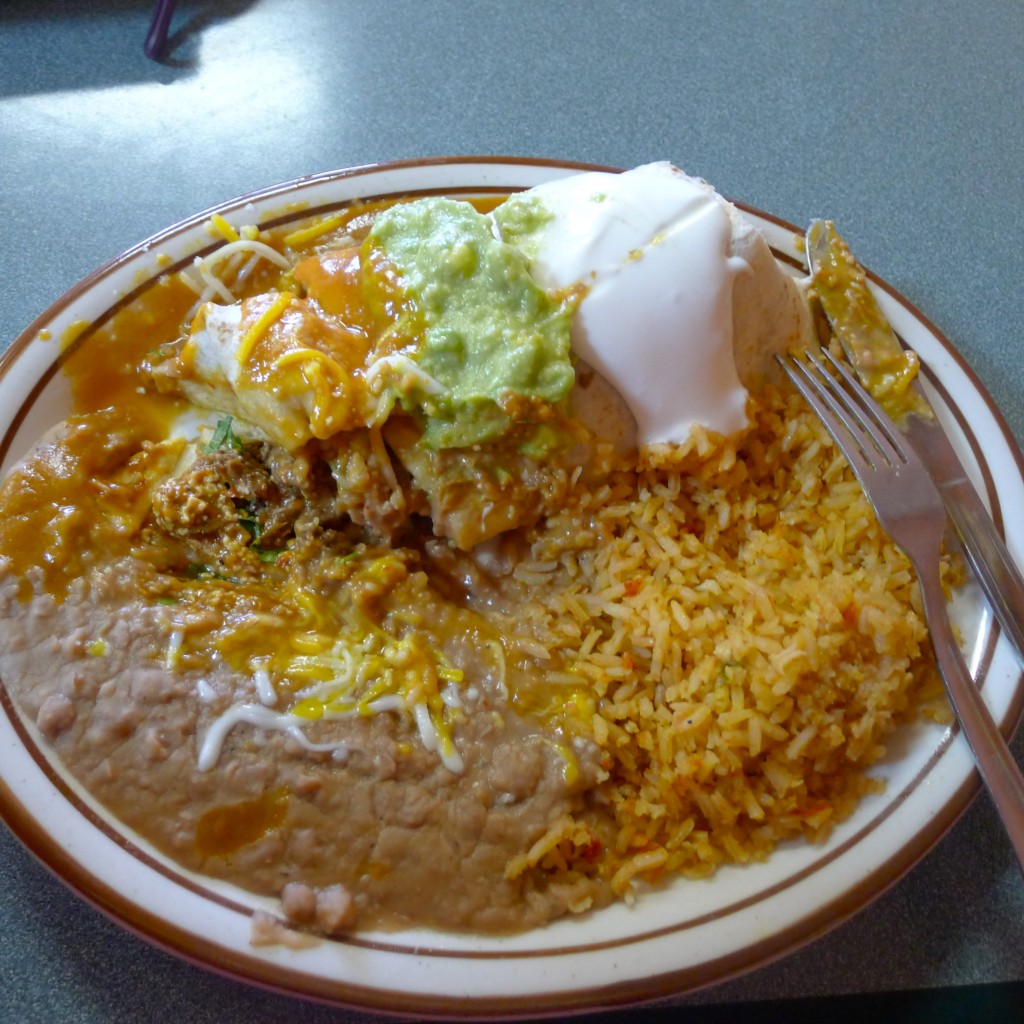 A good friend of mine is getting ready to vacation in Mexico.  I have to say, I'm a bit envious of her as I look out my window to a mostly gray day and shiver.  I'm more than ready for some hot sun in my life, or at least green grass and leaves on the trees!  I long to wander down a street in Mexico, warm air on my skin, flip-flops on my feet, and music in the air.
When I visited Mexico in college, my friends and I would almost always choose to eat the simplest (and cheapest!) of dinners from a street side vendor: a couple tacos or quesadillas and a bottle of beer.
We would sit on the curb or a nearby bench, and feast.  The food was not fancy, just a flower tortilla, carne asada, sautéed onions, a bit of cheese, sprinkle of cilantro, spoonful of fresh guacamole, and a squirt of lime.  Hot off the grill, filling after a day of sunshine, and incredibly tasty.  Some of the best food I've ever eaten, anywhere.
Although I've never found a restaurant to compare, a couple have come close:
1) The Taco Truck in Walla Walla, Washington
2) Taco King in Anchorage, Alaska
Even though it's not the real thing, when I order from Taco King and close my eyes when I take a bite (especially if there's a lot of fresh cilantro in it) I can almost conjure up Mexico.
Do you have any foods that immediately transport you to a place when you eat them?