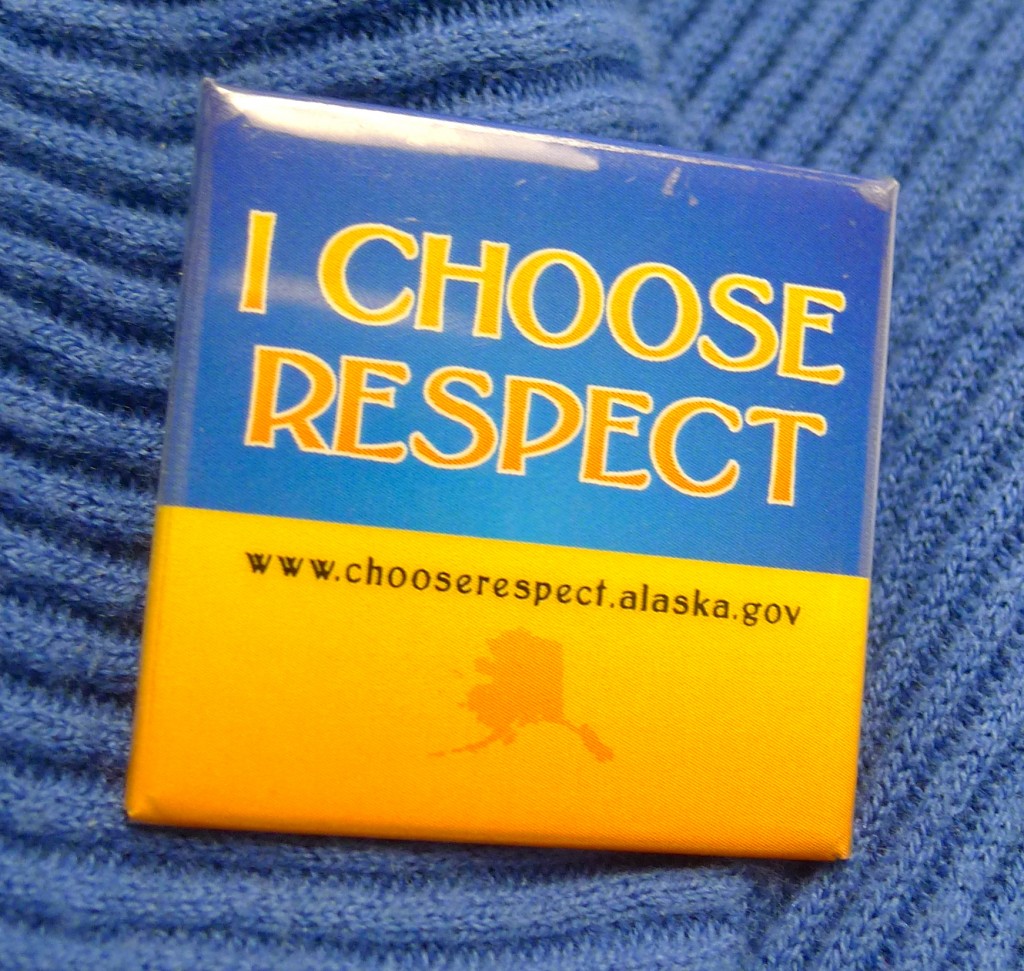 Last week, I participated in Governor Parnell's Choose Respect march and rally, which was part of a statewide event to show our commitment to ending domestic violence and sexual assault.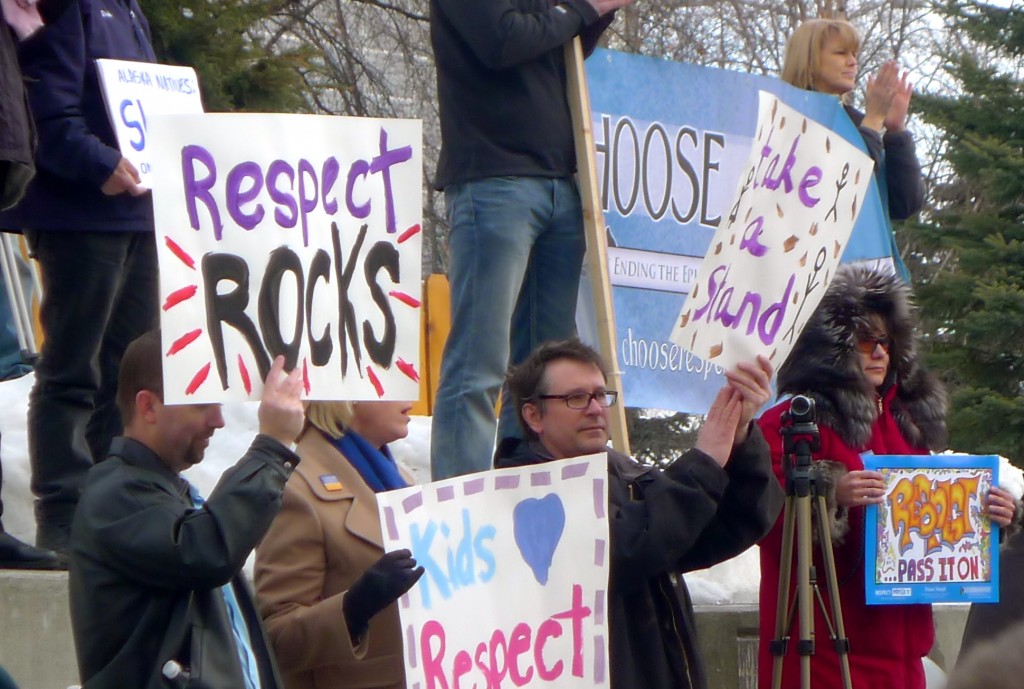 During a legislative session that has been predominately oil and gas, oil and gas, oil and gas, it felt good to take a short break and focus on a different, but incredibly important, kind of issue.  Although the subject matter was heavy, the crowd was cheerful and positive.
Led by bagpipes and carrying signs, we marched from the park strip to town square. Not very far… but still march worthy, especially during break-up!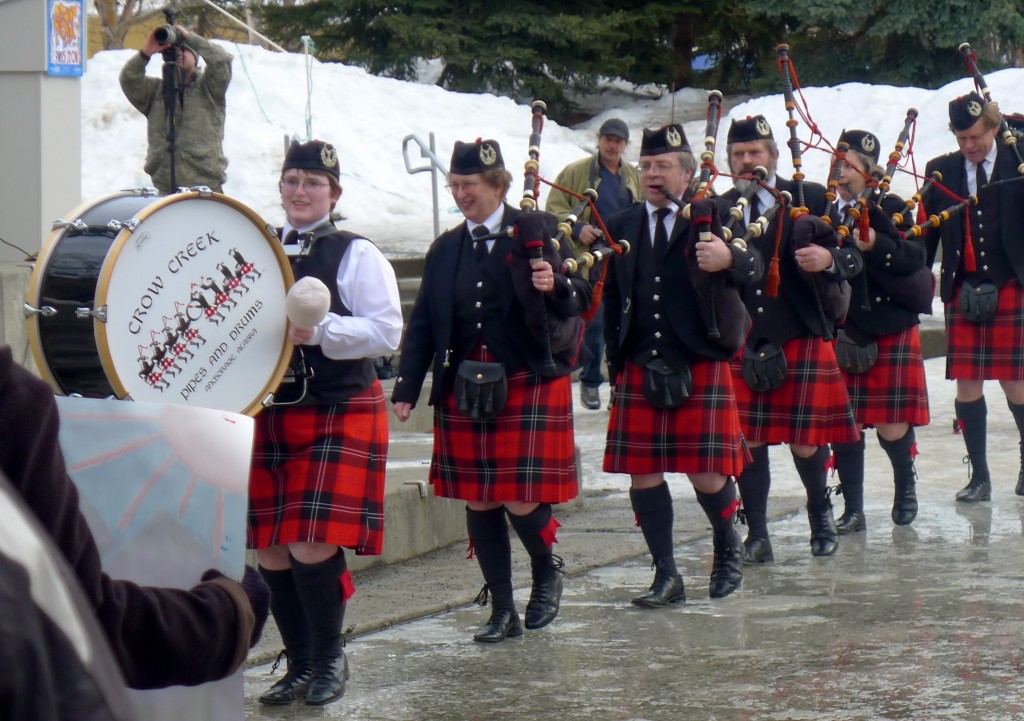 As the Governor's proclamation states, "Together, we can end the suffering and bring a renewed sense of hope, security, and opportunity to all Alaskans."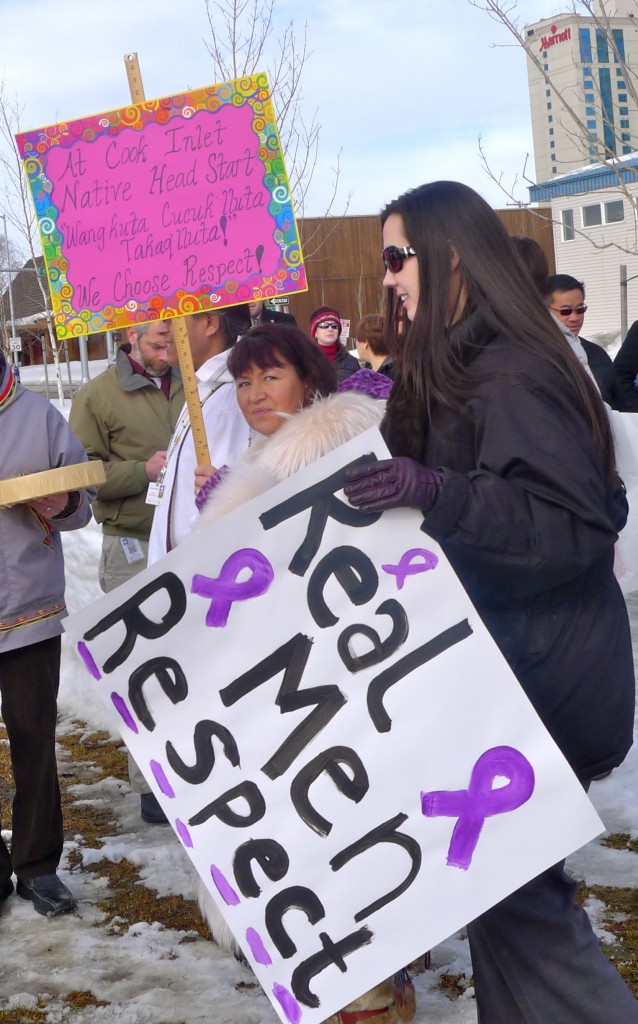 I hope that Alaska will be able to turn our statistics around: Alaska's rate of forcible rape remains one of the highest in the nation at 2.3 times the national average (in Anchorage, it's 2.6 times higher); 61 percent of reported issues by victims were regarding acts of domestic violence; and service programs throughout Alaska provide more than 86,900 safe shelter nights to victims (more info available here and here).
Sobering statistics.  But statistics nonetheless – numbers always seem impersonal to me.
Not impersonal: at the march, while chatting with my coworkers, a news station approached us and asked for an interview.  One of my coworkers obliged, and during the interview, she took a deep breath, paused for a moment, and shared her own story of sexual abuse for the first time.  She hadn't planned it, wasn't expecting to open up at a public event, and certainly not on camera. But she said it was more important to her to inspire Alaskans to listen to those who are asking for help, and to tell those who need help to keep asking until they find it, than it was to stay silent.
Standing next to her during the interview, I couldn't stop thinking about how lucky we are to live in a place where we're addressing our issues with domestic violence and sexual assault head on, and where someone like my coworker can share her story and know that she's surrounded by people who will love, support, and admire her.
Let's all choose respect.